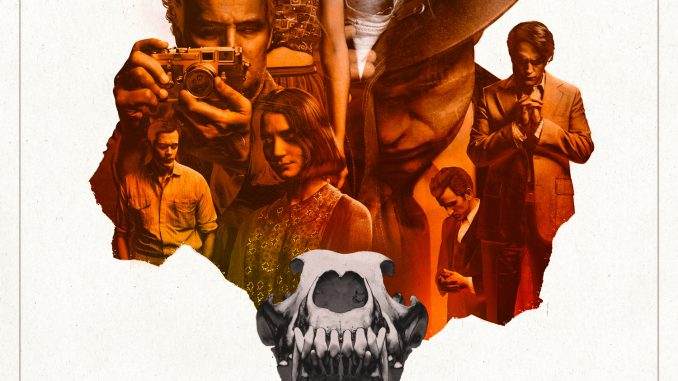 Isabelle Torres, Staff Writer |
"The Devil All the Time," the recent star-studded dark, slow-burning film debuted on Netflix on Sept. 11, 2020, just in time for the start of the spooky season. The film was directed by Antonio Campos, also known for directing "Afterschool" (2008), "Simon Killer" (2012) and "Christine" (2016). Campos and his brother Paul wrote the screenplay together, with film producer and actor Jake Gyllenhaal working onset as a producer of the film. The Netflix original had been adapted from Donald Ray Pollock's debut novel "The Devil All the Time" as published in July 2011. The book and movie followed a similar plot.
The film features Tom Holland, Robert Pattinson, Sebastian Stan, Jason Clark, Bill Skårsgard, Riley Keough, Haley Bennett and Mia Wasikowska. The film depicted a young boy's devotion to protecting those he loves in a town brimming with corruption and brutality while sinister characters seem to swarm all around him. This ominous film is the perfect thing to ease into the fall spirit.
In a postwar backwoods town, there seems to be nothing but trouble for a young boy named Arvin, played by Holland, and his family. His father, a World War II veteran played by Bill Skårsgard, meets his future wife at the restaurant where she worked as a waitress. At the same time, Carl Hendersen (Clark) and Sandy Henderson (Keough) meet and begin their journey together. The couples live in what seemed like a parallel universe yet somehow, they intertwine and meet again. Pattinson plays a sadistic preacher who would bring his wrath of dark hypocrisy.
The film is twisted and moves slowly in dark yet well-lit lighting. The sound and music matched the energy of the ghastly plot. The cinematography was done by Lol Crawley and was just as ornate as the plot of the movie itself. Each character seemed to be tortured with poisonous evil and the cycle of violence was the direction of eeriness that Campos achieved.
This horror/drama was a slow burner that was not the average horror movie. It is much more intricate and well written. The movie is appropriately rated R for bloody/disturbing violence, sexual content, graphic nudity and language. Campos did a notable job of condensing such a thick convoluted plot into one movie without disturbing the main idea. "The Devil All the Time" is worth the watch if you are feeling so inclined to examine such an unsettling film. The mysterious movie left an impression on its audience and set a tone for future horror movies to come.