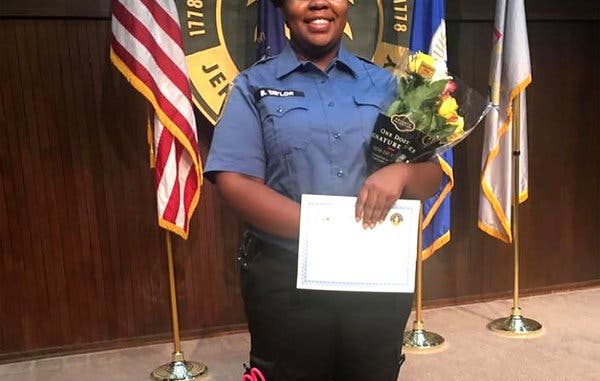 Hannah Lonergan, Staff Writer |
It has been six months since Breonna Taylor was murdered in her apartment by police officers in search of drugs believed to be hidden there by her boyfriend, Kenneth Walker. The officers used a battering ram to enter the residence and shot Taylor six times. Taylor was not given any medical attention while an ambulance was on its way, taking roughly 20 minutes to arrive.
Police officers Jonathan Mattingly, Brett Hankison and Myles Cosgrove entered the apartment on Mar. 13 with a "no-knock" warrant, allowing them to enter without announcing themselves. Taylor's boyfriend shot Officer Mattingly after the officers knocked down the apartment door. Later, Walker was charged with the attempted murder of a police officer. Those charges have since been dropped.
The police report was filled with errors, highlighting the already unprofessional and controversial aspects of police brutality against marginalized groups. According to The New York Times, officers claimed to not have forced their entry into the apartment despite their use of a battering ram. Also, incident reports from the police claimed Taylor had no injuries, even though they had shot her multiple times while blindly firing into the residence.
Since then, Officer Hankison has been terminated after blindly firing 10 rounds into the apartment. No-knock warrants have since banned by city officials in June with "Breonna's Law".
Media publicity rose for Taylor's case in June for what would have been her twenty-seventh birthday. It also came after outrage over George Floyd's murder on May 29.
Now, half a year later, Louisville city officials will settle Taylor's case, agreeing to pay her family 12 million dollars. In addition to the monetary settlement, the city also agreed to enact changes in an attempt to appeal to protestors. According to The New York Times, these changes include officers requiring a review and written approval for all search warrants, more oversight of officers, including a flagging system to monitor officers who have already been accused of excessive force and officers will be given opportunities for two hours of paid community service. Other controversial changes include officers receiving housing credits, which according to The New York Times, would "encourage them to live in the neighborhoods they police."
These changes were supported by Taylor's family, who believed that monetary settlement was not enough justice. They and many others believe there will never be any settlement big enough that could quell the injustice of the murder of black people.
On Wednesday Sept. 23, former officer Hankison was charged with "wanton endangerment" for firing rounds into Taylor's apartment. Neither of the other officers were charged and none were directly charged with her murder. Following the indictment, protests erupted in Louisville where two officers were shot and 127 protestors were arrested that night. Coincidentally, the indictment of Hankison comes exactly 65 years to the day of indictment towards the murderers of 14-year-old Emmett Till.
Reform of police use of force will not dismantle the institutionalized racism that the police system is built on, even with good intentions by city officials. These changes that came with the settlement are not a one-time solution, they need to be accompanied by other reforms and holding officers accountable for their actions if they are to make any sort of difference.