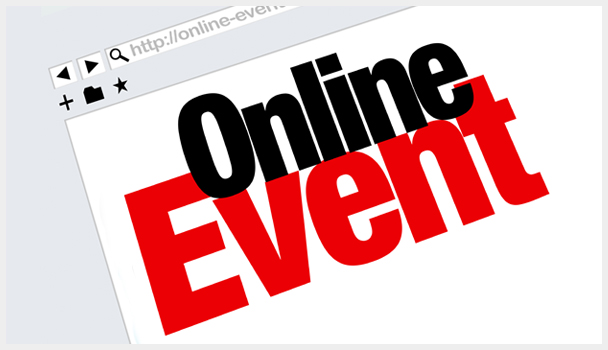 Published on the behalf of the State Times and their, now virtual, Open Forum Event:
Hello fellow red dragons! We are hoping you are all safe and in good health! While the semester has not gone as planned and many of us are in self-quarintine, the Oneonta community prevails. We would like to encourage your voice on our campus and to hopefully provide you with an escape for a few hours. The student-run newspaper has been keeping students up with the times since 1945, however, the print publication has since fallen behind modern advancements and the easy accessibility of technology.
This event consists of the film "The Fifth Estate," a 2013 biographical thriller about the creation of the news-leaking website WikiLeaks and two ten question surveys that take less than two minutes each to complete. Regardless of your personal political views, we have all seen the use and misuse of the media and all of our opinions are worthy of recognition.
The film is available for free on YouTube at: https://www.youtube.com/watch?v=U37pe1n6_Ik (2h15)Here is the official trailer if you so wish: https://www.youtube.com/watch?v=ZT1wb8_tcYU (2m32)

Part 1 of the Survey (10 questions, approximately 2 minutes to complete):
https://www.surveymonkey.com/r/BQRV5ZN

Part 2 of the Survey (10 questions, approximately 2 minutes to complete):
https://www.surveymonkey.com/r/BQMJX77
On the final question of the second survey, please be sure to type your name as it appears on your degree works so that you can get LEAD credit for the event. The surveys will remain open from Monday, March 23, 2020 at 3:00 p.m. EST through Friday, March 27, 2020 at 3:00 p.m. EST.
Dr. Torosyan, a professor of journalism at SUNY Oneonta, has a statement to preface the showing and survey responses in addition to a closing statement and ultimate take aways.
Opening Statement:
Hello everyone. We are communicating under unusual circumstances today. While we are all working from home, wondering about the situation in major cities and small towns all over the world, we can take a moment to appreciate the work of journalists who bring credible, reliable news to us every day. Not every piece of information is trustworthy. Not every piece of information is open to the public either. Today's viewing of The Fifth Estate is dedicated to the questions of freedom versus loyalty, the citizen's right to know versus the need to protect the nation's secrets. We all know about WikiLeaks from their earlier revelations, and Julian Assange is often in the news up to this day, hiding in various embassies and facing extradition. Is he a hero or a criminal? A watchdog journalist or a betrayer of strategic secrets? We will return to these questions after we view the movie. It is remarkable that the entire motion picture is available on YouTube free of charge. If anything is to be free, it is the story of WikiLeaks. Please enjoy the movie, and join our forum for an online reflection through an online survey.
Closing Remarks:
We just watched a two-hour long movie about WikiLeaks and its founder Julian Assange. At a time when many question the relevance of journalism, it is important that we ask ourselves: who do we trust, the corporate media consolidated in the hands of a few corporations, or outlaws that feed on information leaks from government officials, military operatives and political figures. Let us share our reflections on the movie by participating in our two-part online survey. Each of the parts will take only two minutes to complete, but it will add an interactive dimension to our consumption of this particular media product, making our experience more like a multi-way street.
Thank you for joining us today in celebrating journalism, and keeping it alive through our excellent student newspaper, the State Times.
If you are interested in following the State Times on social media, please continue to our handles below or check out our website at thestatetimes.com.
Snapchat /thestatetimes
Twitter @thestatetimes
Facebook /thestatetimes
Instagram @thestatetimes

The staff can be reached at:
[email protected] – Editor-in-Chief and general [email protected] – Culture and Business [email protected] – Arts [email protected] – Sports [email protected] – Advertising Manager and claiming space in [email protected] – Contribute Articles and inquire about leftover stories
For the remainder of the semester we will be publishing solely online. We will do our best to pass along leftover story ideas to members, however, without access to the campus or campus events these pitches will be limited and therefore we encourage you to contact us with your own! Write a news piece, write an opinion piece, write a tribute–we want to hear from you despite the distance and unfortunate circumstances! Check back every Friday for new content!
We thank you all for your time and hope that this event gave you some relief from the day to day chaos that has been unfolding before our very eyes. Please remember that you have a friend at the State Times. ?❤️
Chrystal Savage, Editor-in-Chief & News EditorAngelina Beltrani, Managing EditorJessica Kennedy, Culture & Business EditorErin Spicer, Arts EditorColin Maruscsak, Sports Editor Marcus Garnot, Copy EditorDavid D'Annibale, Staff WriterDaniella Fishman, Staff WriterZarina Sotero, Staff WriterCarli Marsh, Advertising ManagerGillian Stieglitz, TreasurerDr. Raul Feliciano, Faculty Advisor& last but certainly not least our special guest and moderator, Dr. Gayane Torosyan