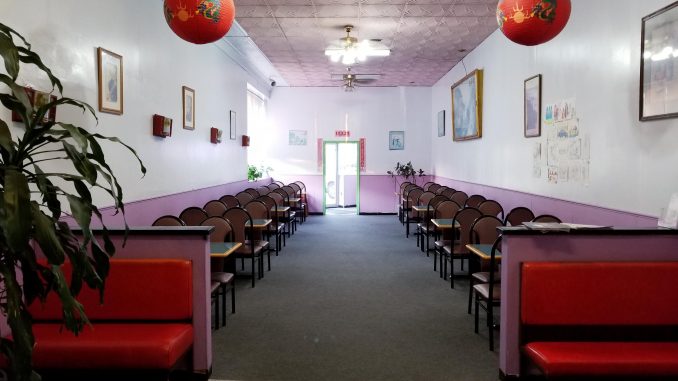 Jessica Kennedy, Culture & Business Editor |
With the recent spread of the coronavirus (COVID-19), most companies have coordinated with their employees to work from home in hopes of limiting the exposure to and transmission of the virus. This is a great way to continue paying employees while also getting valuable work done and further limiting in-person contact. However, not everyone has this luxury of being able to work from home in their pajamas, next to their pets. Most local business owners put their hearts and souls into their work, yet cannot afford to keep their doors open as customer counts drastically decrease.
COVID-19 seems to have made the general public believe they should stockpile anything and everything they can get their hands on in case of a mandatory two-week quarantine period. What people seem to forget is that there are other options to help you and your local business owners make the most of this pandemic.

One of the things that helps me to personally relax during stressful situations is takeout food. Although you may not be able to sit down at a restaurant, delivery options are still available in most New York State locations until 8:00 p.m.. Takeout is a great way to get good food and support local businesses at the same time. If you are worried that contact from a delivery driver could put you–or them–at risk of infection, there are options to pay in advance and ask your driver to leave your food on your doorstep. Right now, paying with a card is better than cash anyway when it comes to limiting exposure.

Most food delivery companies such as DoorDash, Uber Eats and Grubhub have offered free delivery charges from local eateries to promote takeout for those under quarantine. This is a great way to still enjoy Chinese takeout, as Chinese restaurants are one of the most negatively affected businesses due to prejudice as a result of the virus originating in China. In response to these concerns, many Chinese restaurants have been going to extra lengths to assure their customers of their cleanliness. They have also been reminding customers that they follow sanitation rules, have not recently traveled to affected areas and know to stay home if they are feeling sick. These business owners are trying to fight the racial prejudices they have been facing in light of the COVID-19 pandemic. In this time of panic, it is essential to be kind to your neighbors and others you may encounter that share similar fears and anxiety.

Another great way to support local businesses while still remaining in the comfort of your own home is to partake in online shopping. Many small businesses have websites for you to browse and have your favorite items delivered to you in a timely manner. While you may not be able to peruse through your favorite local boutique, you can still enjoy a similar experience with a computer and some patience.

The development of the coronavirus pandemic has scared nations of people, making them anxious for what the future might hold. Don't let that stop you from taking the time to de-stress with some good food and shopping! Consider supporting the small businesses in your community first and we will all get through this together.