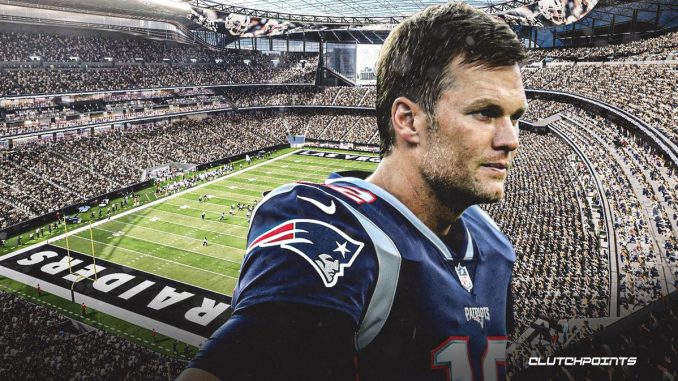 Carter Hall, Contributing Writer |
Following the defeat of the San Francisco 49ers by the Kansas City Chiefs in Super Bowl LIV, the NFL entered the off-season. During this period, teams go through many processes such as the draft, contract negotiations, training and free agency. Players are connected to their team by the contract they sign. However, when the contract runs out, and if the team and player are unable to agree on new terms, the player is open to sign with any team they desire.
The biggest name in this year's free agency happens to be one of the biggest names in football. Tom Brady, quarterback for the New England Patriots and six-time Superbowl Champion, is about to become a free agent. Free agency starts on March 18 this year, so if New England and Brady don't agree to a new contract by that date, offers and rumors will start to proliferate. Looking at the career Brady has had in New England and the impact he has had on the city and team itself, it's hard to imagine him leaving.
However, this has happened before. Hall of Fame quarterback Joe Montana played 14 seasons with the San Francisco 49ers before being traded to Kansas City for his last two seasons. But with an aging Brady, it's not guaranteed New England will spend the high prices to get him back, and he has made clear his intention to get the money he deserves.
One team willing to spend whatever they need to get a star player is the Oakland Raiders. While Oakland thought they had a franchise quarterback in Derek Carr, these past two seasons have proven otherwise. Oakland landed a great running back in Josh Jacobs in the first round of last year's draft. Jacobs became the first Raiders rookie to rush for over 1000 yards. Oakland wants to act now on the potential they've acquired and signing Tom Brady to run their offense would allow them to do just that.
Another high profile player going into free agency is Phillip Rivers. Rivers has spent his 16 years in the league playing for the Los Angeles Chargers. After failing to make the playoffs in the 2019-2020 season, the Chargers and Rivers both agreed to part ways. This opens the door for Los Angeles to either try to sign a new quarterback this free agency or find their new leader in this year's draft where they currently have the sixth overall pick. The latter option seems more likely at the moment. Now there lies discussion of the potential landing spots for Phillip Rivers. The most talked about option for him lies in Tampa Bay. The Buccaneers drafted quarterback Jameis Winston first overall in the 2015 draft hoping for a franchise quarterback. This past season, Winston became the first player in NFL history to throw for thirty touchdowns and thirty interceptions. Thirty interceptions are not acceptable for a franchise quarterback and bringing in a veteran such as Rivers could help get the team back on the right track.
This upcoming free agency has the potential to be one of the most influential in a long time. If Brady leaves New England, the reign of a dynasty which has ruled for over a decade would come to an end. With many other high valued quarterbacks potentially on the move, this league could be in for a ride.