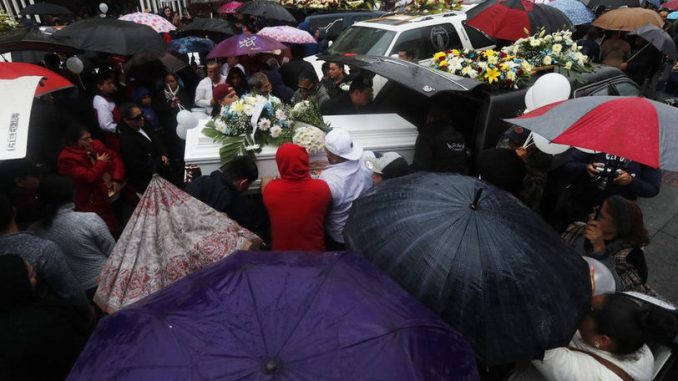 Zarina Sotero, Staff Writer |
Nine were killed and at least two more were injured on Monday, Feb. 3 2020 after a massacre erupted inside an arcade in Mexico. Four of the victims were children, ages 12, 13, 14 and 17. Two other deceased victims that were identified were 18 and 39-years-old. In a public statement, prosecutors confirmed that three people were injured during the shooting and one of the three died while receiving medical attention.
The massacre occurred in Uruapan, which is located in the western Mexican state of Michoacán. The attack was conducted by four gunmen. The gunmen allegedly asked for specific targets before opening fire on customers with no apparent motive. Prosecutors said they found "65 ballistic elements of 9 mm caliber" on the site. They also confirmed that the firearms used to carry out the massacre were military-grade weapons that were for the exclusive use of the Mexican Army. According to prosecutors, the four gunmen immediately left the arcade following the shooting. The investigation is still ongoing, and no arrests have been made, thus far. The massacre came a day after prosecutors found a mass grave containing 11 decomposed bodies, some of which showed signs of torture. Police explained they received a tip about the clandestine burial pits when they were investigating a missing persons case.
Uruapan has been subjected to turf wars between the Jalisco and Los Viagras drug cartels for years. Investigators say the arcade is used by the Los Viagras cartel to sell drugs. The gunmen are thought to be members of the Jalisco New Generation cartel. The leader of the Los Viagras drug cartel was arrested on Friday, Jan. 31 on 19 murder charges. His arrest triggered shoot-outs between police and gang members, killing one officer and wounding two others. In August 2019, members of the Jalisco cartel left nine bodies hanging from an overpass. Seven more corpses were found hacked up and dumped by the road nearby. Down the road, three more bodies were found, making the total number of bodies 19. The members also hung a banner from the overpass threatening the Los Viagras.