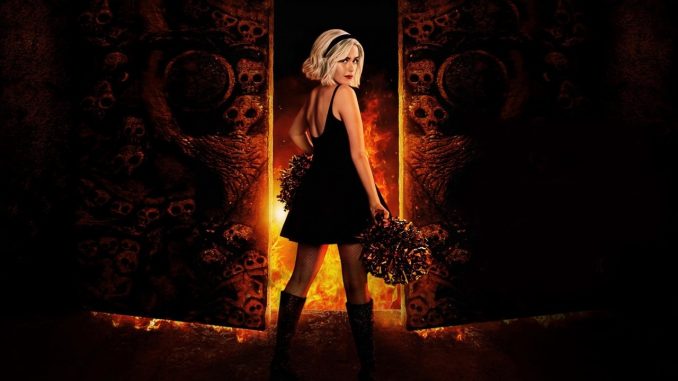 Katherine DeNinis, Staff Writer |
The modern spin-off of the popular '90s show "Sabrina the Teenage Witch, Chilling Adventures of Sabrina", has quickly become one of the most popular shows on Netflix. The show focuses on 16-year-old Sabrina Spellman who must choose between having a mortal life and becoming a full-time witch. Sabrina is guided by her aunts, Hilda and Zelda, and her cousin Ambrose. Sabrina's parents died in a tragic plane crash when she was just a baby. Besides her family, Sabrina finds comfort in her best friends Harvey, who is also her former boyfriend, Roz, and Theo.

The previous two seasons of "Chilling Adventures of Sabrina" focused on Sabrina's constant struggle between balancing her mortal life and witch life. Sabrina often found herself having to prove to others that she can do both, all while battling demons along the way. Having to deal with corrupt adults and cute boys, Sabrina must overcome obstacles in every episode.

The third season of "Chilling Adventures of Sabrina" revolves around the obstacles that Sabrina must overcome. With the help of her friends and family, Sabrina must save her current boyfriend Nick from the wrath of her father, otherwise known as Lucifer. Lucifer is constantly referred to in this series as the "Dark Lord" and is the main person of worship for Sabrina's church, the Church of Night. In this season, however, Lucifer is trapped in Nick's body and now the underworld must find a new person to worship, which is where Sabrina comes in. Being the blood-descendant of Lucifer himself, Sabrina must carry out the responsibilities of her father in the underworld in order to keep the balance between the mortal world and Hell.

"The Chilling Adventures of Sabrina" takes a very modern spin on rather religious topics and events and creates a funny yet brilliant show that keeps the audience's attention with every episode. Make sure to check out the new eight-episode season on Netflix.