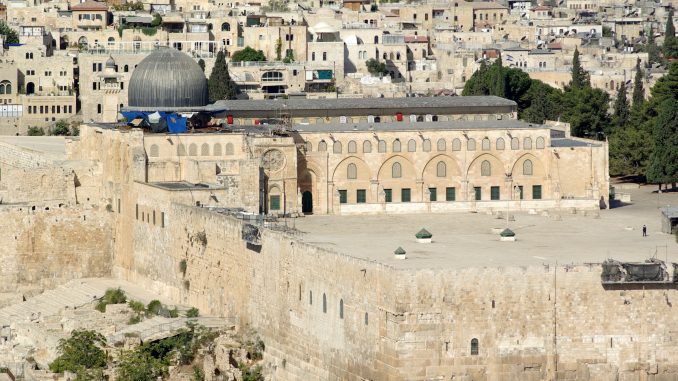 Katie Hebert, Staff Writer |The day after the famous Notre Dame cathedral caught fire, the Al-Aqsa Mosque in Jerusalem also caught flame.
While firefighters were able to quickly contain the fire and extinguish it, there is still slight damage to the mosque.
Adam Ragson of the "Times of Israel" reports that an official from Jordan's Jerusalem Islamic Waqf, Bassem Abu Labda, "blamed children playing around for setting the fire, which damaged a mobile wooden guard booth on the rooftop of a prayer room in the southeastern part of the compound."
Officials acknowledge the lack of media coverage as the Notre Dame Cathedral also caught fire, with people taking to social media to highlight the lack of attention. Twitter user @sherspace explaining, "i just learnt that the masjid al-aqsa was on fire too. it's a mosque of extreme importance in Islam and is almost 1000 years old. thankfully the fire has been suppressed and things are better now. but not one person has talked about it or offered condolences and that says a lot." Twitter user @HeyMaliniK also chimming in, "Just learned about the three Black churches in Louisiana that were set on fire by terrorists, and the historic al-Aqsa mosque in Palestine that Israelis turned into a nightclub, for the first time, just now, because I opened Twitter."
While all these tragedies are heartbreaking and devastating to the history of all these cultures, religions, and communities, people must reflect on all the events happening in the world, not just the most popular.
The Al-Aqsa, known to the Jewish community as the Temple Mount, is Islam's third holiest site. It is Judaism's holiest site. The powder keg site is governed by a fragile status quo between Israel, Palestinian, and Jordanian authorities.