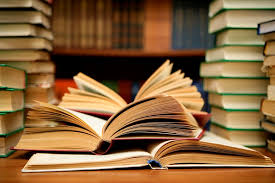 Maggie McCann, Contributing Writer |
On Friday, April 5, SUNY Oneonta's Morris Hall was alive with guests and presenters in attendance of the eleventh annual Political Science Conference; it was an all-day event hosted by the Political Science Club and administration full of student paper presentations, enthralling debates and an impressive Keynote speech by Oneonta Alum, Evan Rakowski.
The day's events started at 9:30 a.m. as attendees flooded into Morris Hall to be checked in and enjoy coffee and breakfast before the day's first round of presentations. At 10 a.m., a series of student paper presentations began, the first of which was titled "Observing Local Courts" by Nicole Donadio, a SUCO student. Donadio presented her findings during her observations of two local courts, her research answering question: "Will demographics affect the treatment of a defendant by courtroom personnel?"
Following Donadio was a presentation titled "Analysis of Drug Courts in Newe York State" presented by SUNY Albany student Gilean Pemble-Flood. Pemble-Flood took a close look at the effectiveness of NYS Drug Treatment Courts to "mitigate the opioid crisis." The Albany student presented startling statistics including a 51 percent failure rate of NYS Drug Treatment Courts.
Alongside these two presentations, others were going on throughout Morris Hall including "Scandal Fatigue, Political Tribalism, and What it Means to Democracy" presented by Jenna Cebula. Cebula highlighted the effects of Scandal Fatigue, the lessening impact of scandal on American democracy. Immediately following Cebula was an impressive presentation titled "Political Analysis of COINTELPRO" by Roger Llivisaca.
In another group of presentations was "Somalia: PSC's, the State, and their Respective Roles in the Context of Foreign Aid" by Bernie Corbet, an informative presentation on the political history of Somalia and its leaders. Following Corbet was Sarah McCaffery with a paper "Tourism Policies in Jamaica Prevent Effective Development of the Nation. "
The last of the student paper presentations was presented by Michael Leone and Maayo Sato. Their presentation was titled "Zimbabwe and South Africa: a Study of Democracy." The two discussed their trip to Zimbabwe and South Africa, addressing specifically that "The purpose of NGO's and the role of democracy in Zimbabwe and South Africa." The presenters passed around items from their trip including two dollar notes from Zimbabwe.
An Oneonta Alumni Panel took place at 1 p.m., where students got to hear from four past Oneonta students: Emma Cohen, Laura Dailey, Mathew Perticone, and Kevin Risch; all who now work in political science affiliated fields including law, legislation, and insurance. The five answered questions about what students can expect after graduating and when to begin planning for life after undergrad.
Following the alumni panel were three student paper presentations focused on United States Public Policy, by presenters Sean Ismalil from St. John's University and Jessica Sharron from Sierra College.
Two students also presented papers on U.S. politics and society, Devin Laudenschlager presented "It Was Time for Another Tea Party" and Megan Trafford discussed "Criminal Sentencing Disparities on the Basis of Socioeconomic Status."
Following presentations on U.S. Politics and Society was a debate between Oneonta's College Democrats and Young Americans for Liberty (YAL). The groups debated on the topic of American health care with a central question of should the U.S. Federal Government guarantee health care for all? The groups presented their cases well. Democracy Matters was for guaranteed healthcare citing reasons why including the fact that guaranteed healthcare would cost "only 2 million dollars and in 10 years would be fully paid off." Young Americans for liberty was against guaranteed health care, citing "tax increases for Americans." The civil debate went on for half an hour and as scorers in the audience tallied up points based on a rubric it was decided that YAL won the debate.
The last event was the highly anticipated Keynote speech by Evan Rakowski. Rakowski, an Oneonta alum, spoke to the Political Science Conference about his life including his experience as an Oneonta SA president, and his career after graduating as an entrepreneur in the health care industry and how his life's experiences helped him in the title message "Pushing Past Partisanship." Through anecdotes and personal stories, Rakowski left the audience with his insight into political debate and successful discourse.
The eleventh annual Political Science Conference was an overall success with a fantastic turnout and several educational and intriguing presentations.