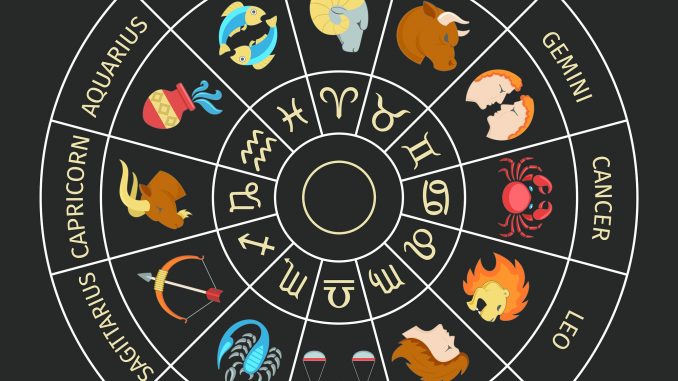 Aries (March 21-April 19) It's still prime time for you, Aries! With your birthday season still going strong and spring finally in bloom (seriously, Oneonta finally got it together!), you're still riding high, don't get too lost in the clouds though. Be sure to keep an eye on Earth and don't let all this good luck go to your head.
Taurus (April 20-May 20) Taurus, you're killing it this week! You have a big week coming up, and the stars are in alignment just for you. That thing that's making your stomach turn is only trying to throw you off your game; don't let it. Take a few breaths, and remember why you're here.
Gemini (May 21-June 20) You might be thrown for a curveball this week, Gemini. You are known for your expressive energy, but you might be a little too eccentric around the "wrong" person. Remember the simple rule we were all taught: think before you speak. Read the room, and reciprocate the energy other people are giving to you to ensure that you are being percieved as you intended to be.
Cancer (June 21-July 22) You feel the need to protect something of yours, Cancer—what is it? You are known for consistently keeping a guard up, but what are you so fearful of? Try to explore outside your comfort zone. You can still protect your energy without closing off the entire world.
Leo (July 23-August 22) The warmth is going to bring many good things for you, Leo. Allow yourself to be your best self this week, pushing yourself to places you haven't yet been before. The skies are open and the sun is shining. Embrace the warmth and bring the heat back.
Virgo (August 23-September 22) Virgo, your grounded energy is going to steer you in a favorable direction this week. You may find it difficult to stay on track, as something is distracting you from remaining level-headed andpractical. Just do your best to keep pushing through, focus on what's important and what's in front of you; all the frills will come later.
Libra (September 23-October 22) Despite your social energy, Libra, you might be feeling a bit drained this week and that's okay! Allow yourself personal time—learn more about yourself and recharge! Stepping back and focusing on yourself is going to help you in the long run (especially at this point in the semester)!
Scorpio (October 23-November 21) Everyone is underestimating you this week, Scorpio, and it's becoming exhausting, no doubt, but the best way to prove them wrong is to keep doing what you're doing. You don't need to drain yourself to make a point. Just keep grinding and doing you, and you will succeed above anyone's standards.
Sagittarius (November 22-December 21) Your generous energy will come in handy this week, Sagittarius. Be sure you know when to best utilize it, and when to avoid it for fear that some may exploit you. Your extroverted personality attracts many people but be sure to analyze who is asking you for what. People's true colors show this week, quicker than you may think.
Capricorn (December 22-January 19) Capricorn, you're in for a ride this week. You're the master of discipline, but maybe it would be helpful to break the rules a little bit. Allow yourself to go off script (in a safe way that will not get you in sany serious situations), and see what new adventures and opportunities start sprouting up.
Aquarius (January 20- February 18) There's a lot of nerves this week, Aquarius. You need to channel your uncompromising energy to push through all the anxieties around this week. Embrace a new level of confidence. You are going above and beyond; remember that you deserve to soar and you will be gliding across the sky with ease in no time.
Pisces (February 19-March 20) Pisces, your creativity will be in high demand this week. You are known for your artistic skill, and it's a perfect time to utilize it! Allow yourself new avenues of expression, or draw from themes and experiences that you haven't explored in such a way before, it may lead to new ideas, closure, and so much more.