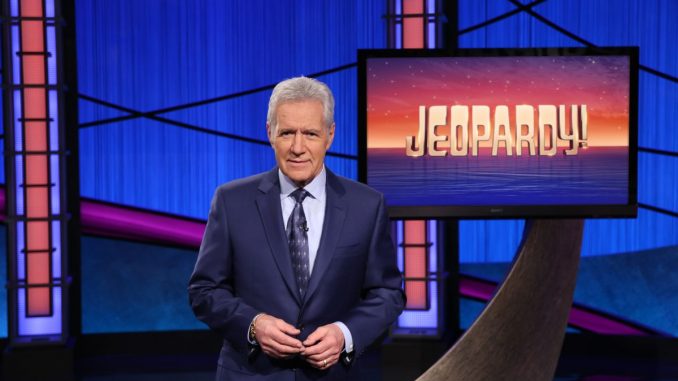 Katie Hebert, Staff Writer |
The beloved host of America's favorite trivia game "Jeopardy!," Alex Trebek, announced on March 6  that he has been diagnosed with stage four pancreatic cancer.
He released the news in a video, taped at the iconic background of the game show, "Jeopardy!," which Trebek has been hosting for 35 years.
In an effort to deliver the news himself before media outlets and other sources blew the story out of proportion, Trebek explains in the video that he is "keeping with my long-time policy of being open and transparent with our Jeopardy! fan base," continuing with, "just like 50,000 other people each year, this week I was diagnosed with stage four pancreatic cancer."
He continued explaining with hope, "Now, normally, the prognosis for this is not very encouraging, but I'm gonna fight this. And I'm going to keep working, and with the love and support of my family and friends, and with the help of your prayers also, I plan to beat the low survival rate statistics for this disease."
He even makes an effort to lighten the mood rounding out the video with, "Truth told, I have to! Because under the terms of my contract, I have to host 'Jeopardy!' for three more years! So help me! Keep the faith, and we'll win. We'll get it done. Thank you."
With so many fans in shock and full of sadness, Trebek was overwhelmed with the amount of love and support from the "Jeopardy!" fan base he notes in a following Instagram video "I just want to take a few moments to say thanks to the, believe it or not, hundreds of thousands of people who have sent in tweets, texts, emails, cards, and letters wishing me following my recent health announcement." Trebek shared that Watson, the IBM computer whose famous blue screen posts all the answers to the questions of the show, sent him a get well card. He continued saying, "Now, obviously, I won't be able to respond to all of you individually, but I did want you to know that I do read everything I receive and I am thankful for the kind words, the prayers, and the advice you offered and I'm extremely touched by the warmth you have expressed to me in your comments to me. I'm a lucky guy."
While Trebek is keeping strong and staying positive, the American Cancer Society notes that this is a very difficult disease, including at the progressed stage of Trebek's cancer explaining that pancreatic cancer "accounts for 7 percent, of deaths from cancer" (NPR). At Trebek's age of 78, the disease also poses more risks with older age, which cause concern for people who heard the news. This also isn't the only health problem Trebek has faced as of late. In 2017, he  suffered a subdural hematoma, a condition in which blood collects outside of the brain, which caused Trebek to undergo brain surgery in 2018. He has also had two heart attacks in his life, both occurring within the past 10 years.
One of the show's most frequent contestants, Ken Jennings, described Trebek as "the last Cronkite: authoritative, reassuring TV voice you hear every night, almost to the point of ritual. One thing I know for a fact: Alex is very aware of how much he means to millions of people, and how we will be pulling for him … I hope that's a comfort."