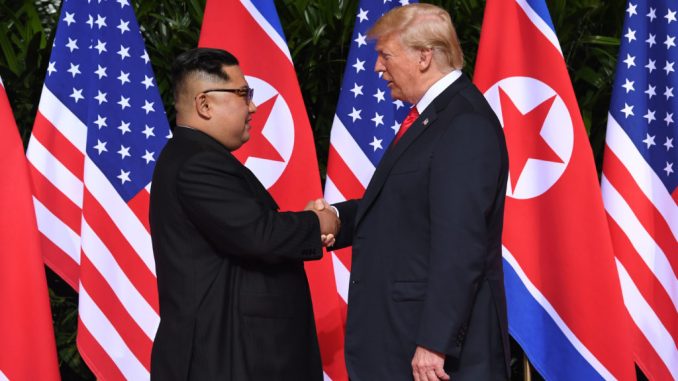 Hanna Boehm, Contributing Writer | 
The United States and North Korea summit is set to take place from Feb. 27, through Feb. 28.  This will be the second meeting for President Trump and Kim Jong Un following their first meeting last year in Singapore, in which they said they were working towards complete denuclearization of the Korean peninsula. Since the meeting in 2018, America has decreased the number of joint military drills with South Korea. In his New Years' address given in January, Kim pledged to not test anymore nuclear missiles. However, North Korea has made no active efforts to dismantle any nuclear weapons.
The upcoming meeting will take place in Vietnam and the stakes will be much higher.  Both President Trump and Kim Jong Un are under pressure to make difinitive plans towards "denuclearization" and "peace."  To many Americans, this means the complete dismantling of North Korea's nuclear weapons program. For North Koreans, it includes the complete withdrawal of the American military from the region. Kim desires an end to conflict with South Korea because it gives him grounds to argue that United Nations forces should be removed from the south. If Kim gives up his nuclear weapons, North Korea's economy can boom, as many countries will lift trade sanctions on them.
President Trump is pushing for a peace treaty between North and South Korea—however, the Korean War ended with an armistice in 1954 and little has been done to promote peace between the two nations. Talks of a peace treaty may deter from Trump's main goal, which is the "denuclearization" of North Korean forces. Another goal is for both sides in this meeting is constructing a definitive plan for moving forward. This second meeting comes as a shock for both Americans and North Koreans alike, many were taken by surprise by a handshake between the two at their first meeting