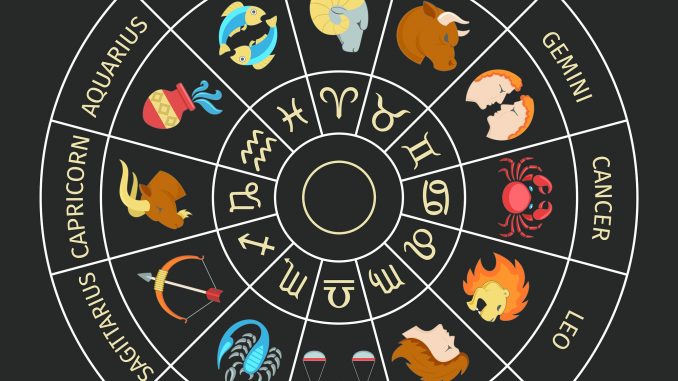 Aries (March 21-April 19) Focus on relationships this week. You may need to cut ties in order to make room for something new. Don't let the fear of the past make you lose faith in where things are heading. Aries, you are a fiery go-getter–embrace it!
Taurus (April 20-May 20) You are very close to achieving a goal, Taurus. Hang in there, and don't give up. All your effort will be worth the trouble. If you've had something planned for a long time, don't put it off any longer!
Gemini (May 21-June 20) Embrace your impulsive side this week, Gemini. This, paired with your fun and sociable personality may lead to some new connections.
Cancer (June 21-July 22) Some may say your sensitive side is a flaw, Cancer. This week, it will come in handy in solving a problem that may have been hanging over your head for a while now.
Leo (July 23-August 22) You may be faced with feelings of regret this week. It is important to remember sometimes things are meant to stay in the past. It ended for a reason, and you are in a better place now.
Virgo (August 23-September 22) Times may seem tougher than usual. Hard work gets results. That being said, don't forget to take some time for yourself to relax and reflect on your accomplishments.
Libra (September 23-October 22) You are always giving, but that may not be what's best for you. It's okay to say no. Focus on what needs to get done and your own needs this week.
Scorpio (October 23-November 21) You are very independent, Scorpio. It is one of your best qualities, but it could also end up doing more harm than good, at times. Ask for help from friends or family if something is getting too overwhelming.
Sagittarius (November 22-December 21) You are fun and a great friend, Sagittarius, but you can be stubborn. This week, try to self-reflect on how you can be more empathetic to those around you.
Capricorn (December 22-January 19) You are generally very grounded, Capricorn, but it might be time to step outside your comfort zone. It may surprise you to find yourself somewhere you never thought you'd be or you may gain a new perspective.
Aquarius (January 20-February 18) Be careful as to how you present yourself to others. You mean well, but you can be easily misread as cold or stand-offish. Also, don't be too quick to judge others for their mistakes.
Pisces (February 19-March 20) This week, it may be a good idea to be cautious with your wallet. You love to go out and spend time with friends, but sometimes it's better to just stay in and save up for when you'll really need it.