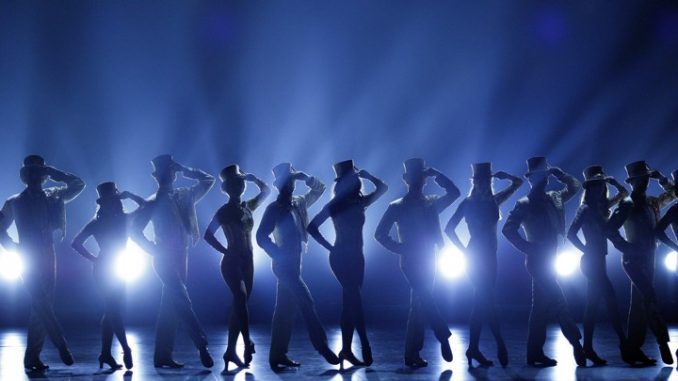 Kyora Wallace, Contributing Writer |
This weekend the Apollo Music Club held its first showcase of the new semester. Miscast was a showcase with the intention of breaking gender roles and stereotypes in musical theatre and to sing just for the love of the song. I spoke to the club's Vice President, Britt Keller, (who by the way along with Cynthia Lambertson delivered a beautiful version of the Balcony scene from Romeo and Juliet. Cue the feels!) Keller claimed, "Ken Brooke (Apollo President) and I knew we wanted to do Miscast. Then we started looking into the historical aspect of the gender bending and found that this is something that has been happening since the days of Shakespeare. So, we decided to incorporate that in our showcase."
A performance of "Summer Nights" from the musical "Grease" included the entire ensemble switching between the male and female parts was so cool and entertaining to see and I'm sure Travolta would've felt the same. This concept is progressive as it is hysterical. Alexander Siegel and Jarrett Dougal performing "You're Timeless to Me" was a gift that I didn't know that I wanted. "Hairspray" is one of my favorite musicals, but honestly that song isn't my favorite; I was a little disappointed when that was the only "Hairspray" song they picked. However, seeing Jarrett Dougal as Edna Turnblad was the most amazing casting choice ever. And Siegel certainly didn't disappoint. Like I said, it was a gift I didn't know I wanted but I'm so happy that I got it and will cherish the memory and tell future generations about it.
Another gem of the night was the male ensemble performing "Big Spender" from "Sweet Charity." I had never seen the musical before then but after seeing David Lesinski work a feather boa I feel like I should. Keller also went on to say, "It has been a long process, especially considering we have a smaller cast than we have had in Apollo productions past. Not only that, but they are young and new. But they turned out to be a driving force in this production. Our whole cast has bought a fun energizing energy that wasn't there before." In this case it seems like less really is more.
Although the cast may be few, they did not hold anything back. With solos from Micaelina Velardi, David Lesinski, and Kelsey Hall, I felt the energy rush in waves. My favorite performance of the night was "Candy Store." "Heathers" is also one of my favorite musicals, so when I saw it on the program, I was very excited, and the performance certainly did not disappoint. Not only was it great to watch, it highlighted one of the shining stars of the Apollo Music Club.
Keller claimed, "This showcase wouldn't have happened without Ken Brooke, our president. I can't tell you how many nights he has stayed after rehearsal, reworking the shows, doing the lights, the set, ensuring everyone was equally recognized and had equal time onstage. He poured his heart and soul into this showcase and he is the reason he stayed sane." Aside from unleashing his inner mythic beast as Heather Chandler, Brooke and Patrick Campbell performed an expertly choreographed performance of "Nowadays"/ "Hot Honey Rag from Chicago" (it was quite the crowd pleaser). Between the reasoning behind the showcase and all the talent and works that went into the production, it's not a shock to anyone that it was a success. I hope everyone who was part of it is proud of the show and loved doing it as much as I loved seeing it. I can't wait to see what Apollo does next.