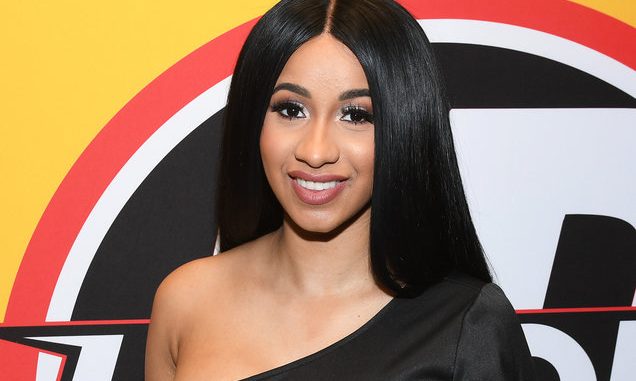 Tara O'Leary, Staff Writer |
Rap superstar Cardi B is not exactly known to have a quiet demeanor. She doesn't hold back and remains outspoken on a variety of topics. Most recently, Cardi has made headlines by dipping into politics, which grew into a series of interactions with conservatives on Twitter.
The rapper kicked things off on January 16 with a now viral video of her talking about the government shutdown. She expressed her sympathies for the government employees having to go back to work without pay. "Our country is in a hellhole right now," she said. "I feel like we need to take some action." The Instagram post has gathered over 18 million views and four million likes. Her words were soaked up offline as well, with many putting quotes from the video on signs at this past Women's March.
Her post sparked many different reactions and replies, including Fox Nation host Tomi Lahren. "Looks like @iamcardib is the latest genius political mind to endorse the Democrats," she tweeted. Cardi B then wrote back, "leave me alone I will dog walk you," and the interaction didn't stop there. Lahren replied by calling the rappers political video "moronic" and threw in "#BuildThatWall."
From there, Cardi B entertained the tweets of the Fox Nation host only one more time. "You're so blinded with racism that you don't even realize the decisions the president you root for is destroying the country you claim to love so much," she said. "You are a perfect example on no matter how educated or smart you think you are you still a SHEEP!"
For Cardi B, that was just the start of things. The 26-year-old's Twitter heated up once again last week when someone else tried to get her attention.
Journalist and political commentator Stephanie Hamill tweeted the rapper a clip from her most recent music video for the song "Twerk." The video shows Cardi B and collaborators City Girls, as well as many other women, dressed in minimal clothing and twerking at a beach and on a yacht. Hamill's tweet attempted to call out the video, saying, "in the era of #metoo how exactly does this empower women? Leftists, @iamcardib, feel free to chime in."
Cardi B certainly did chime in. She shot back a reply stating, "it says to women that I can wear and not wear whatever I want…and that NO still means NO." Cardi came to the defense of the video to give a quick lesson on consent, and she didn't stop there. "So Stephanie chime in," the rapper continued. "If I twerk and be half naked does that mean I deserve to get raped and molested? I want to know what a conservative woman like you thinks."
In Hamill's reply she agreed that no means no, no matter what, but argued that the video sexually objectified women. The response went unnoticed by Cardi B who followed up her own tweet with a more general one. "All these conservatives been harassing me and telling me the most disgusting things these past few days" she posted. "Liberal or conservative we ALL suffer as citizens."