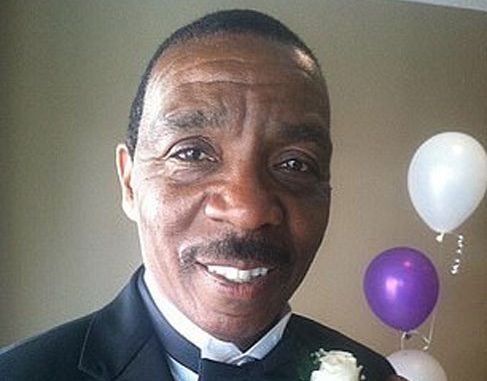 Casey McShea, Staff Writer |
Maywood Academy High School teacher, Marston Riley, was arrested last week for punching a 14-year-old pupil after the student called him the N-word, according to reports. Colleagues are defending Riley and a GoFundMe page, created by Cecilia Diaz-Jimenez, a former employee of Maywood Academy, has raised more than $180,000 as of Monday the twelfth.
The 64-year-old California teacher was held overnight at the Los Angeles County Jail on Friday on suspicion of child abuse. He was released the next day after he posted $50,000 bail. Riley was scheduled to be arraigned November 30, according to authorities.
A cell phone video of the incident shows Riley standing face-to-face with the student at the front of the class, telling the student, "You better leave," over and over again before punching the student in the face. The student, a freshman whose name has not been released, punched Riley in retaliation. The footage then cuts to Riley repeatedly beating the student until he ends up on the classroom floor. Two women attempt to pull the student away, one wearing a yellow vest and presumably a campus officer. After the incident, school officials called police and Riley was arrested and charged with suspicion of committing cruelty against a child. The student was transported to a hospital where he was treated for minor injuries and was later released.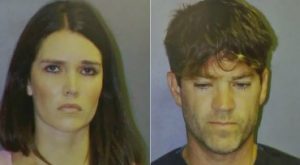 Students reported that the argument began when Riley asked the student to leave the classroom because he wasn't wearing a proper uniform. When the student refused, another pupil began to record the incident, and thus, captured the teen hurling racial slurs at Riley, who is black.
One student said, "It was just back and forth, back and forth, and then the teacher just decided to throw a punch and that's when everything happened." Another student, Anna Corona, claimed the student left the room and came back "ready for a fight."
"He kept provoking Riley and started throwing his basketball at him," Corona said. "He was, like, calling him the 'N' word."
Both students and fellow colleagues of Riley's defended him on social media as well as on his GoFundMe page, one description reading, "We all may have mixed feelings about what happened, but please do know that this is not the first time that Mr. Riley is attacked; physically or verbally. He is a great person and a great teacher." Parents of the school district are seemingly divided; some believe Riley was simply defending himself and others say he is known to be aggressive.
On the Saturday following the incident, the Los Angeles Unified School District released a statement: "We are extremely disturbed by the reports of the events that occurred at Maywood Academy High School. We take this matter very seriously and do not condone violence or intolerance of any kind. Los Angeles Unified is cooperating with law enforcement in investigating this incident. Crisis counselors and additional school police patrols will be at the school on Monday to support our students and staff."
On Riley's GoFundMe page, he speaks in gratitude to those who have backed him."…I want to thank you for supporting me," Riley says. "You are a blessing. Thank you."