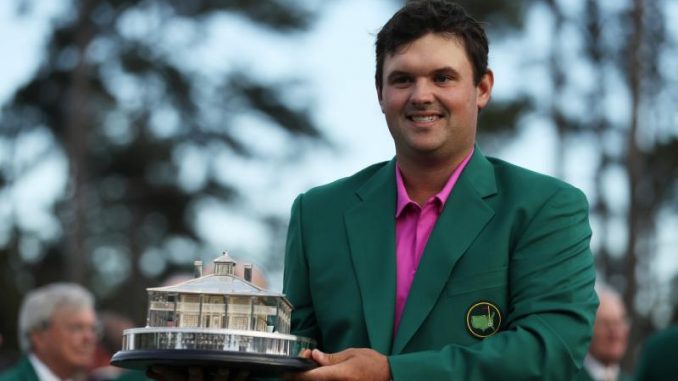 Wyatt Cushman, Staff Writer |
Golf is not amongst the more popular sports here in the United States. Football, basketball, and baseball are royalty compared to the rest of the field. People just aren't attracted to the slow paced, non-confrontational atmosphere associated with the laid-back sport of golf. Most people probably couldn't even name 10 players currently on tour. The sport often isn't thrust into the national spotlight, but last week was the Masters, one of the sport's most popular events, and the first of four majors this year.
Every year the Masters is held at Augusta National Golf Club in Augusta, GA, usually in the first weeks of April. Regarded as one of the most prestigious courses in the entire world, Augusta National is a beautiful yet challenging course that is well equipped to give even the best players trouble at times.
This season we saw the return of the best and most popular pro-golfer of the last 20 years, Tiger Woods. Woods was dominant in the late 1990s and early 2000s, winning tournament after tournament. He's won the Masters four times before, but has struggled to stay healthy for a number of years now. Multiple back surgeries and rehab stints have hindered his ability to be successful on the greens. However, the last few months we've seen a Tiger that has been contending for more victories, and who looks like his "old-self", something that has everyone excited.
Tiger was, without a doubt, one of the favorites to take home another Green Jacket, the prize for winning the Masters, but there were plenty of other players looking to take down the crowd favorite, including Rory McIlroy, Jordan Spieth, and Dustin Johnson.
As soon as the tournament got underway, it was clear that Woods would not be wearing another Green Jacket at tournament's end, nor would the defending champion, Sergio Garcia. As the days went on and the weather was sub-par, an unfamiliar name to most emerged as the leader, and eventually won the 2018 Masters.
Patrick Reed, born in San Antonio, TX, and former student at Augusta State University, had never won a major tournament before this one. He grew up just a few miles from the course and probably dreamt of winning one of golf's most coveted awards since he could swing a golf club. Although Reed's parents still live in the same house, he doesn't see or speak to them after they expressed their wishes for him to slow down his relationship with his now wife, Justine.
It wasn't exactly smooth sailing for Reed on Sunday, during the final round, but he was still able to hold off his competitors, finishing the tournament at -15, winning by just a stroke over Rickie Fowler. Reed had begun the day with a three-stroke lead on Rory McIlroy and gave some hope that he may slip up. Even Jordan Spieth, who came roaring back by shooting -8 in the final round couldn't catch Reed.
This was obviously a very emotional and fulfilling win for Reed, especially at a place that was so close to his childhood home. Although his parents weren't there, he was still able to celebrate with his wife and friends. This was an incredible win for a player who never seemed to be able to get over that hump and win a big tournament like this before. He'll undoubtedly enjoy this win for years to come. Congratulations to Patrick Reed, your 2018 Masters Champion.