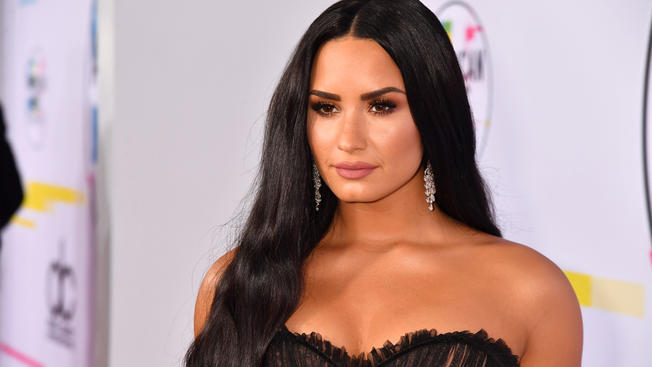 Chrystal Savage, Staff Writer | 
Many young adults today who grew up watching stars like Selena Gomez, Miley Cyrus, and Demi Lovato on Disney Channel were unaware of the harsh realities the child actors faced behind the scenes. At the age of 17, Demi Lovato began using cocaine. She's admitted that at her lowest point, she would smuggle the drug onto planes, as she was unable to go more than a half hour without the substance. Despite having access to an all-hours sobriety coach, Lovato still rejected the help. She began cutting herself and in turn, developed serious eating and mental disorders.
In 2010, Lovato assaulted one of her "Camp Rock 2" backup dancers. The assault caught media attention and has since been confirmed by others on the tour, including Nick Jonas. At the time, the extent, and even existence, of Lovato's mental illness and substance abuse were unknown to the public. The then-teenager was admitted into rehab and immediately began treatment. Lovato was pulled out of The Jonas Brothers' World Tour, her Disney Channel show, "Sonny with a Chance," and touring for all of her other character appearances affiliated with Disney.
In 2012, Demi Lovato made her first appearance as the fourth judge on the second season of America's "The X Factor," sitting alongside Simon Cowell, L.A. Reid, and Britney Spears. During her first season on "The X Factor," Lovato was living in rehab, going home each night to a sobriety house. In December 2013, Cowell confirmed that, after sitting on the panel for two years, Lovato would not return. The star made a few appearances on "Glee," but intended to enter 2014 focusing solely on songwriting and recording in the studio: developing her sound, her brand, and herself in a newfound sobriety.
Since rehab, Lovato has become an advocate for therapies that seek to combat the repercussions of mental illness. She promotes body positivity and sponsors the Substance Abuse and Mental Health Services Administration (SAMHSA) and the National Alliance on Mental Illness (NAMI), in addition to other organizations.
In September of 2017, Lovato attended the "Brent Shapiro Foundation For Alcohol And Drug Prevention Summer Spectacular," in which she was awarded the Spirit of Sobriety award. Lovato explained that she chose to publicize her story so that young people could learn from the struggles of others. With her platform, Lovato felt that she could bring a much needed awareness to juvenile addiction and show how drug abuse is a disease that has crept into the youth of America and around the world.
In October, Lovato released a biographical documentary, "Simply Complicated," an in-depth account of her substance abuse and what it was like to struggle with such issues while remaining the center of media attention. Lovato also explained that an interview for the show was the first time she had done a segment that long without cocaine.
On March 15, Lovato celebrated her sixth anniversary of sobriety, saying in part, "Just officially turned 6 years sober. So grateful for another year of joy, health and happiness." Lovato is using her voice to change and inspire a nation.
If you or someone you know is struggling with addiction, confidential help is available.
Call 1-800-662-HELP (4357)