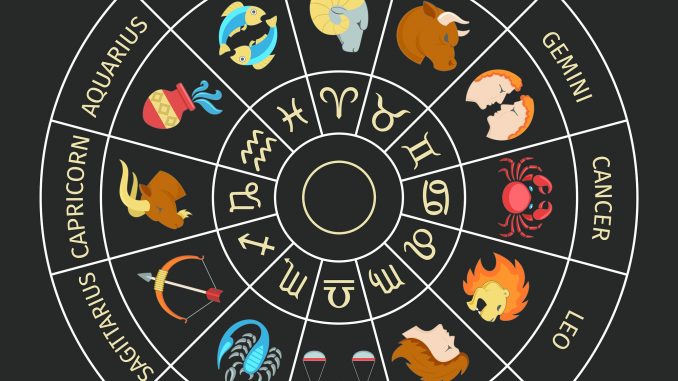 ARIES: This week Aries, luck is on your side. Take that much needed breather you've been recently lacking in your day-to-day life. De-stress with some calming beats, or by confiding in the solitude of nature. Re-center your balance, and good fortune will gravitate your way.
TAURUS: Taurus, congratulations! That much needed boost is headed your way. Achievement is in the cards for Taurus, provided they know where to look. Pay particular attention to aspects of your life that may otherwise have gone neglected or unappreciated; you'll find it soon enough.
GEMINI: Gemini, this week is a perfect opportunity to give back. Given your recent optimism, inspiration radiates to other facets of your life, as well as in the lives of those around you. Even a simple hello goes a long way for those you cross paths with. Take advantage of this chance to have a positive impact on the world around you.
LEO: This week, you may be feeling down and out or abandoned by those closest to you. Know that this heightened sensitivity is not only temporary, but most of it is just a result of over- analyzation. Consider the point of view of others next time a conflict arises.
VIRGO: Virgo, channel your newfound serenity as this week will present stress. By effectively managing and evaluating your emotions, balance will be easily maintained. Try to remember this in moments where you may be feeling particularly weak.
LIBRA: Libras, try new things this week! This is a period of great identity exploration and self- discovery. When tempted to remain in your comfort zone, question your motives; you may be surprised at the turn in your perception.
SAGITTARIUS: This week Sagittarius has been struggling with past transgressions. Holding onto grudges and overthinking past situations leaves you feeling hopeless and distrustful of those around them. Take every opportunity to live in the present moment, in an attempt to combat such emotions.
CAPRICORN: This week Capricorns, consider reevaluating your career goals; not necessarily your field of study, but maybe just your relationship and approach toward a specific topic. Often times, just giving a second thought to things provides Capricorns with the clarity they felt was impossible to possess.
AQUARIUS: This week, Aquarius, it is your time to shine; you're the life of the party. The only hurdle this presents is that you have been feeling less than sociable as of late. Try to isolate the primary reason for this dissonance. Overcoming it will likely come from putting yourself in the exact situations that seem less than ideal.
PISCES: Pisces, this week spring has you feeling optimistic. You're chasing a fresh start, specifically in terms of your physical health. Eating better and exercising will yield a much needed mental boost, and emotionally you will feel like you can conquer the world.