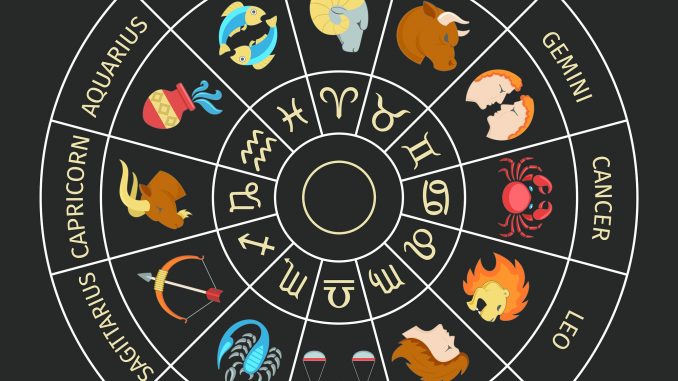 ARIES: This week Aries will be the victim of some joke or embarrassment. Don't take it personal, whether it be a bad day or the effects of innocent humor, the event was not intended to make you feel bad. If you're close with the person, let them know how it made you feel rather than being petty or vengeful. Bad blood is never cute, especially when it's over a simple misunderstanding.
TAURUS: Taurus, you don't need to spend your entire spring break being productive. Get out and make some memories. Don't map out each day either sometimes the best plan is no plan! See where your feet lead you and try to make the most of it. Just don't wander into a dark alley at night. That's a really bad idea.
GEMINI: This week, Gemini, you should focus on giving back and volunteering in your community. Not only will others give you a much needed boost in your feelings of personal integrity. It will also allow you to really differentiate and balance the things of true importance in your life, a balance that you have been recently lacking.
CANCER: This week Cancers should try to "lay low" socially and take a break from the mental exhaustion of being a college student. Take advantage of the sunny days and spend a little time catching some rays or hiking up Table Rock. Spend the rainy days catching up on that Netflix series you've been binging.; whatever you need this week, you deserve it.
LEO: Leos, this week provides a good time to reflect. Take a look at your actions, and stop blaming everyone else. They're not perfect and neither are you. Recap and reevaluate your new year's resolution and develop a plan to turn these goals into a reality. You won't be disappointed.
VIRGO: We all know Virgos might have a little animosity within your family, and going home for a week might be daunting. Go into this break forgiving past transgressions and believe that everyone truly means well. Any misunderstandings were just that. Release all the negative energy and really enjoy this break.
LIBRA: Libras, this week you are in special need of reminding yourself that spring break won't last forever. There are actual tasks that need to be accomplished during it, to avoid being swamped when classes resume. Don't get us wrong, you deserve this break just as much as the next guy! Just try to remember that when you're living it up, spending a small part of your day finishing the project that's due Monday won't hurt.
SCORPIO: Scorpios should take risks and live on the edge a little this week. Meet new people; try new things. Maybe try cliff diving or some bizarre foreign cuisine. You might surprise yourself. This risk taking doesn't apply to gambling. Gambling never really works out for anyone in the end, does it?
SAGITTARIUS: Sagittariuses should be mindful of their words this week. In the heat of the moment, we all say things we regret, and Sagittariuses are especially prone to this. Should this warning slip your mind before the insult has passed, the empathetic thing to do is apologize and avoid getting defensive. This is not the time or place to point out others wrong doings.
CAPRICORN: This week, it's Capricorns that are going to struggle to find balance. Being home or going on vacation for spring break is a great time to be away from classes, but Capricorns feel an obligation to keep in touch and hang out with the friends they've made at college. A text here and there is great, but don't feel like you need to status update your roomies every time you go to brunch.
AQUARIUS: This week Aquarius should try to spend as much quality time as they can stand with their families and friends back home. This week is all about the little feats for Aquarius, so organize your closet, reminisce over "the good old days," do some spring cleaning, and maybe even learn a new recipe. Trust me, everyone will be impressed.
PISCES: Pisces, you might feel like you need this week to just chill out and take some quality time for yourself; trust me, there is plenty of time for that, but don't neglect making memories this spring break. Also, don't decline from being included in a group photo; at some point the memories fade, as do the friendships. Preserve the moment and be present at every opportunity.