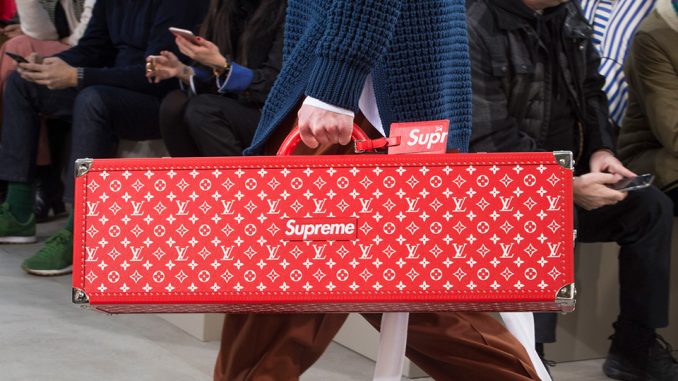 Michelle Barbero, Staff Writer |
The unlikely duo of streetwear and high fashion is becoming a common occurrence in the fashion world. Casual is suddenly not-so-casual as famous designers are making use of T-shirts, sweatshirts, and sneakers as a way to elevate the quotidian essentials.
The streetwear aesthetic is defined by several different elements. Bobby Hundreds revealed how several famous designers define what makes up streetwear style in an article for Complex Media.
Hundreds pointed out that, "According to Tommy Hilfiger, it's sportswear and military…it's skate and hip-hop, but it's not exclusively any one of these things."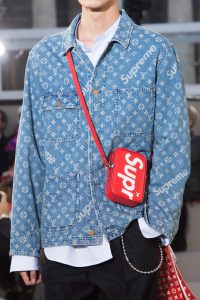 Streetwear is unique compared to other styles because it was not created for the sole purpose of being a fashion trend.
Hundreds went on to explain that Jeff Stable stated, in regards to early streetwear, that, "It wasn't streetwear yet. It was just people hustling, doing their own thing, without any business or financial gain. Just expression."
At the heart of the streetwear style movement are people going on with their daily lives, just trying to communicate themselves to others through clothing choice. This attitude being carried out by common people soon caught the eyes of famous designers as an opportunity for further reaching business.
One of the most well-known collaborations was fostered between Louis Vuitton, a luxury fashion company, and Supreme, a brand that started out as a skater line. The Supreme x Louis Vuitton collection first hit the public at Paris Fashion Week 2016.
Highsnobiety's article "Here's Every Piece From the Supreme x Louis Vuitton Collection" revealed that the collaboration includes "everything from baseball jackets and parkas to denim outerwear, baseball jerseys, pajamas, hoodies, crewneck, tees, jeans, track pants, and a slew of accessories such as headwear, footwear, bags, card holders, belts, gloves, blankets, pillows and more."
Going back 20 years, nobody would have predicted that Louis Vuitton would make such a bold move as to pair up with a streetwear brand. But the collaboration was a success and streetwear is continuing to thrive. Supreme now partners with world renowned designers, artists, and musicians to create quality products that still stand for the message of self-i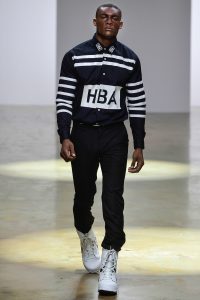 dentity.
Hood By Air designer Shayne Oliver also brings streetwear to a higher level and state of recognition. His work features streetwear elements such as hoodies and athletic pants, and he brings his work in front of high fashion audiences, being one of the only African-American designers at this level. He has even brought up a controversial issue surrounding the use of streetwear to the attention of the public.
According to The Guardian, "He has been vocal about high-profile designers—typically white—using the streetwear that he grew up with and sanitizing it somehow."
As streetwear is integrated into the high fashion world, it becomes a concern if streetwear will lose its original values and attitudes that were prominent in its beginings.
From its humble roots, streetwear has successfully worked its way into the high fashion world. In doing this, streetwear designers have the goal to work towards preserving the original messages of expression that were ingrained into the stylistic choices of those who wore it.