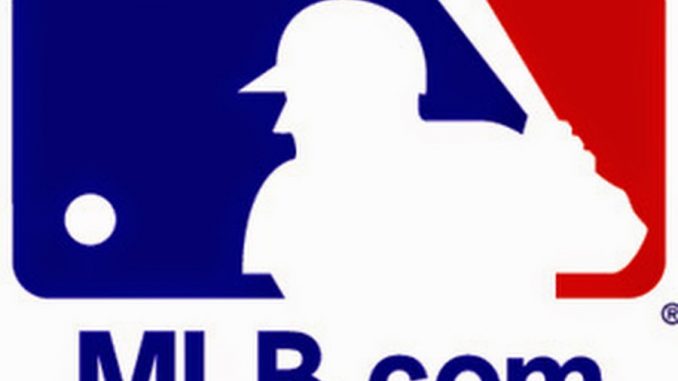 Wyatt Cushman, Staff Writer |
With the school year coming to an end, the warmer months are upon us. That also means that baseball season is here and fans across the country are full of optimism and excitement for their team this season. The Cubs are coming off their first World Series Championship in 108 years and many think they have the talent to win it all again. Repeating a championship win is no easy task however and there are numerous teams capable of knocking off Chicago. Here are the favorites to win each division in 2017.
N.L. East- Washington Nationals
With Stephen Strasburg and Max Scherzer leading the Nationals rotation there is plenty of promise in this young team. Washington added outfielder Adam Eaton during the winter meetings and young star Trea Turner is set for his breakout season in the majors. Bryce Harper is an MVP frontrunner once again this season after struggling to impress a year ago. If he can return to top form and Daniel Murphy can duplicate what he did a season ago the Nationals should return to the postseason once again.
N.L. West- Los Angeles Dodgers
The Dodgers have won the N.L.West four years in a row and are the favorites to win their fifth consecutive title this year. Ace Clayton Kershaw leads a starting rotation that fans should be excited about in LA. The Dodgers pitching can keep them in any game and their bats can come alive at any time. A division title wouldn't be anything new for the Dodgers, but another one will put them on track to win their first Championship since 1988.
N.L. Central- Chicago Cubs
The Cubs return the core of their championship roster from a year ago and are among the favorites to win it all again. Their key departures, Dexter Fowler and David Ross, who each hit crucial home runs in Game 7 of last year's World Series, have been easily replaced with the return of Kyle Schwarber and the emergence of catcher Wilson Contreras. Their rotation is one of the best in baseball and they still have the reigning MVP, Kris Bryant. The only thing that could slow the Cubs down this year is if their celebration becomes a distraction.
A.L. East- Boston Red Sox
The Red Sox won the East a year ago behind a legendary final season from David Ortiz. Ortiz is gone now and the Sox must rely on a young core headed by Xander Bogaerts and Mookie Betts. The biggest accusation this offseason was undoubtedly that of Chris Sale, and now that Sale is in a Boston uniform many people think they are the favorites to win the A.L. Pennant. The only question mark for the Red Sox will be if their bullpen can hold leads their offense creates for them.
A.L. West- Houston Astros
The Astros struggled last season after a successful 2015 campaign but some key additions this offseason have them ready for another postseason run. Carlos Beltran, Brian McCann and Josh Reddick come into a team that already has some young talent in Jose Altuve and Carlos Correa. The Astros have a shot this year if they can get some help behind ace Dallas Keuchel.
A.L. Central- Cleveland Indians
Cleveland lost in a heartbreaking fashion last season in Game 7 of the World Series but they won't let that stop them this year. The Indians have a team capable of returning to the fall classic with their strength being their starting pitching. They also added slugger Edwin Encarnacion this offseason which should make their young shortstop Francisco Lindor happy as he has a complementary weapon in the middle of that lineup. Health will be the biggest factor for Cleveland reappearing as the A.L. Central Champions.