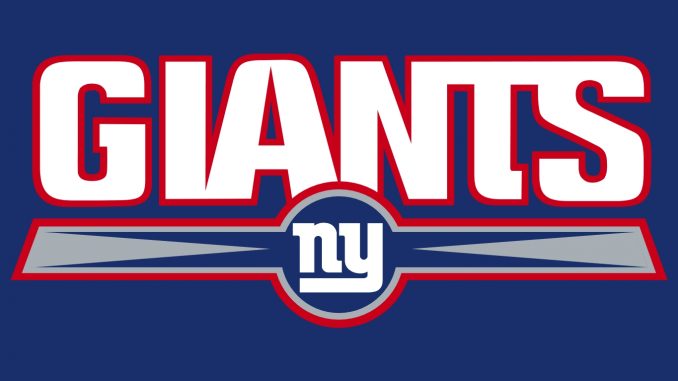 Derek Dimino, Staff Writer |
Coming into this year's free agency free-for-all, the New York Giants lacked the funds to make the splash they did a year ago. The Giants only had about $30 million dollars in cap space this year, compared to the monstrous $58 million the year prior which allowed them to sign three of the top free agents on the market, of which each has since paid the Giants dividends.
With a handful of positional gaps left to fill, the Giants primary weaknesses coming into free agency were their depth at linebacker, offensive line run blocking efficiency, and their tight-ends ability to be effective in the passing attack. The running game was also less than impressive last year, but that was partially due to the poor run blocking.
While none of the positional problems have truly been addressed, the Giants front office is finding unique ways to create a team similar to those that have won them championships in the past, like the three-headed monster that was the Giants pass rush in 2008 and 2012.
As both defensive-end, Jason Pierre-Paul, and defensive tackle, Johnathan Hankins, were scheduled to hit free agency on March 9 of this year, the Giants knew they had to re-sign at least one of them. With limited cap space, it seemed unlikely for the Giants to maintain both Hankins and Pierre-Paul.
Unable to reach a long term deal before the commencement of free agency, the Giants immediately put a franchise-tag on Pierre-Paul to keep away other teams interested in signing him. Under the franchise-tag Pierre-Paul would make almost $17 million for the year, taking up more than half of the Giants cap space for the current free agency.
This move erupted much panic in fans. The Pierre-Paul franchise-tag combined with other signings, like Jets wide receiver Brandon Marshall, and offensive linemen John Jerry and D.J. Fluker, left very little room for other positional gaps to be tackled.
Since the Giants had no intentions of keeping Pierre-Paul on the franchise-tag, they pushed to work out a long-term deal worth $62 million over four years with $40 million guaranteed. According to Spotrac, New York's front office and Pierre-Paul were able to compromise on a deal, taking on only $7.5 million in cap space, freeing up another $9.5 million in cap room.
In an effort to firm up their offensive line, the Giants re-signed guard John Jerry to a three year $10 million deal (only $1.75 million cap hit this year) and signed Chargers veteran o-lineman D.J. Fluker to a one year, three-million-dollar deal (only $1.5 million in total cap hit). These moves are great for the interior line, but the tackles remain major liabilities in the run game. In a draft with little depth at tackle, New York will most likely need to fill this immediate need with other free agents. With great risk, regardless of the round chosen in, draft picks can never be taken as definite contributors, especially in the short-run.
As for the tight-end gap, the Giants re-signed Will Tye and Ryan Malleck to add some depth at the position. In a free agent market with very few viable options, the Giants were able to secure blocking-extraordinaire Rhett Ellison for four years and $18 million. Though he's not expected to improve on the abysmal three touchdowns scored by New York's tight-ends last year, Ellison will certainly aid the tackles in run-blocking, and add the h-back position to the offense which worked well for the Giants in their 2012 championship run.
Though Ellison lacks pass catching talent, the Giants were still able to find a big-bodied receiver to provide mismatches that the tight-end would normally offer. By signing 6'4" Brandon Marshall, Big Blue rounds out their receiving core, fond of the three-wide set, with an athletic monster.  Hungry for a ring, Marshall wanted to be on a championship contending team, settling with the Giants for a two-year $12 million deal.
Even with the sparse free agent talent at tight-end, the Giants could still start the 2017 season with a solid pass catcher at the position. In this year's draft, the depth at tight-end is abundant, and the Giants could cash in on a later round pick like Virginia Tech's Bucky Hodges, Michigan's Jake Butt or Clemson's Jordan Leggett, or they could spend a first-round pick on Alabama's dynamic O.J. Howard.
With one of their linebackers still in free agency, there is more urgency to fill the position with future talent now than ever. With very little talent left in the market at linebacker, especially on the exterior, the Giants will probably be forced to re-sign Kelvin Sheppard. Luckily, this draft has one of the most talented linebacking pools to pick from in recent memory.
The Giants could choose talents like inside linebacker Connor Harris as late as the fourth or fifth round, or Florida's athletic outside linebacker Alex Anzalone in the third or fourth round. Harris is extremely enticing, holding the NCAA record for most career tackles, while Anzalone's ability to transition from coverage to attacker is attractive that late in the draft. If Big Blue is willing to spend a first- or second-round draft pick, they could receive instant gratification from inside linebacker Reuben Foster, or outside linebackers Haason Reddick and T.J. Watt.
Thanks to the crafty deal done with Pierre-Paul, the Giants are left with plenty of room to sign a few more free agents while leaving enough room for their draft pool. With the extra $9.5 million saved, the Giants can further splurge on positional needs in free agency. With serious questions on the offensive line, we can expect the Giants to add more depth with possible pick-ups of King Dunlap, Nick Mangold, or Ryan Clady.
This extra cap-space could also be utilized to add a veteran at the running-back position or lock Johnathan Hankins up for at least another year. With little left on the market, the Giants running-back options will be restricted to future Hall-of-Famer Adrian Peterson or career-back-up Karlos Williams; holding off until the draft may be their best option. With Hankins salary expectations set around $10 million a year, there are little to no teams that will be willing to throw that kind of money at him. A return to the Giants with a hometown discount may be in both parties' best interests, unless Hankins would rather sit out all season.
Coming into this free agency with limited funds, the Giants have done an impressive job at creatively stretching their money as far as the eye can see. Though much different from the prior year's signings, the Giants have found a way to address positional gaps without tying up too much money in the process. With still much time left before the off-season, the Giants will continue to mold their roster to best suit their championship expectations.