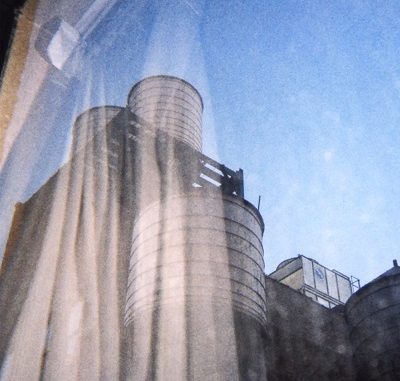 Paige Welch, Staff Writer |
Sun Kil Moon is a project from the mind of Mark Kozelek, formerly of The Red House Painters. His voice is deep and chilling, combining soft acoustic rhythms with a deep percussion beat. The resulting sound is what Spotify categorizes as "luminous acoustic balladry and harrowingly intimate lyricism." I would definitely agree with this statement, since I find myself sucked into Sun Kil Moon's interesting and complex lyrics. It is one of those bands that I can just listen to and be entertained, rather than playing it in the background while I do other things. The new record was released on February 17, 2017.
The album, titled Common as Light and Love Are Red Valleys of Blood, begins with a track titled "God Bless Ohio." It is a 10 minute long narrative about his childhood spent in Ohio. A soft guitar melody, light piano, and that heavy drum beat keeps me connected as Kozeleck musically rambles "I think about my grandpa/ And that horrible nursing home/ And the ugly tattoo on his sagging dying arm/ I said fuck that, Dad/ Whatever that is I'm never ever ever going to get one." The next track, "Chili Lemon Peanuts," remains consistent with the album's established themes. Again, it is more of a story that reminds me of spoken word with its honesty and rhythm. It seems to be kind of a silly song, but as it goes on further into the eight minutes, the music fades away and his voice becomes a hypnotic story teller. Then it continues on with the expected sadness with words that relate to real life, memories, and humanity.
Already, the album is giving off very different vibes than his previous records. My personal favorite and arguably his most popular album is Among the Leaves, which was released back in 2012. I would say that this album fit a more expected indie genre mold, but was definitely not short of that unique Sun Kil Moon grittiness. Many of the tracks on Among the Leaves were of a more traditional length, compared to the average length of a track hitting the eight minute mark on Common as Light and Love are Red Valleys of Blood.
As the album continues, the rest of the tracks are what someone would expect to hear based on the opening few songs. But there was not an instance where "all of the songs sound the same" because there is so much diversity in the lyrics and rhythm of his speaking. It did not get boring because I found myself listening and resonating with the stories and memories of Kozelek. Being included in the life and the diary-entry structured insights felt intimate.
In the end, my favorite track from the new album is "I Love You Forever and Beyond Eternity," which happens to be the last one. I found the lyrics about media and news to be powerful and absolutely beautiful in an incredibly dark way. One of the lines is: "Turned on the TV and I saw on the news that in Japan a man stabbed to death nineteen people who were handicapped/ My mind can't wrap itself around these things anymore, it's just the way life goes for some right down the fucking toilet bowl." To me, it reflects the dark humor that encapsulates Kozelek's songwriting.
Overall, Common as Light and Love are Red Valleys of Blood was an interesting listen. I can imagine that someone really has to be in the right mood for it though, or else they could end up bored or unable to be drawn into the whole interconnecting point. But as a long time fan of Sun Kil Moon, I can really appreciate the things he was trying to accomplish with the release of such an experimental album.