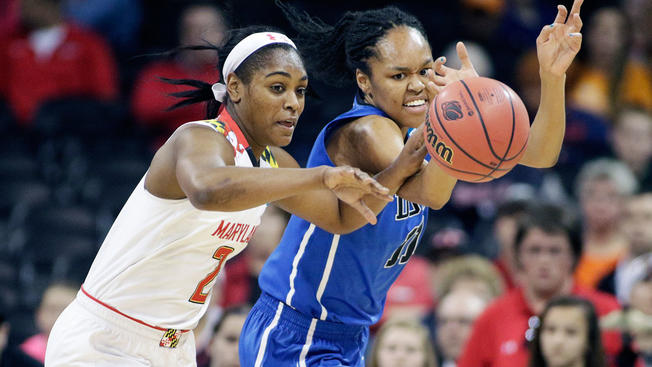 Wyatt Cushman, Staff Writer |
Since November of 2014, the University of Connecticut Women's Basketball team has done nothing but win, win, and win again. They have won four straight NCAA National Championships and have not lost a game in over two calendar years.
On Monday night, February 13, the Huskies took on the University of South Carolina in search of their one hundredth straight win, something that has never been done in college basketball by any team, Men's or Women's. The only winning streaks that can be said in the same sentence are UCLA's men's basketball streak of 88 straight wins from 1971-1974, and the UConn women's streak of 90 straight victories from 2008-2010. The current run was brought to triple figures against South Carolina 66-55 in front of a huge home crowd hoping to witness history.
While the milestone victory has brought nothing but smiles for everyone associated with Connecticut Women's Basketball, it has sparked recent controversy and debate among the sports world. The big question is: Is the streak helping or hurting the Women's game? The argument saying that the streak is helping the game is one of complete dominance. Supporters want to see just how far the streak of wins and National Championships can go, and they argue that people wouldn't watch Women's college Basketball if this streak wasn't happening. Which may be true, but others argue that all this winning by one team is awful for the game. They say that since they already know who is going to win, they won't even bother to turn their televisions on. Chances are that even if they had during this streak, they haven't seen a game worth watching. UConn has won more games by 60+ points (9) than they have by single digits (2) during this streak. People like seeing the underdogs defeat the favorites, but for those fans, it has not been something to even dream about for over two years.
Whether people say they like it or they hate it, Geno Auriemma and the UConn Huskies will try and keep on winning. They've already extended their mark to 101 straight wins, and some think they may be able to reach 200. They have only one senior in their starting lineup this year, and their top two scorers are just sophomores. To add onto that, they have two high profile transfer students who are eligible to play next year and the top recruit from the Class of 2017 has already committed to play for them. So we may want to get used to all this winning by UConn, if we haven't already.