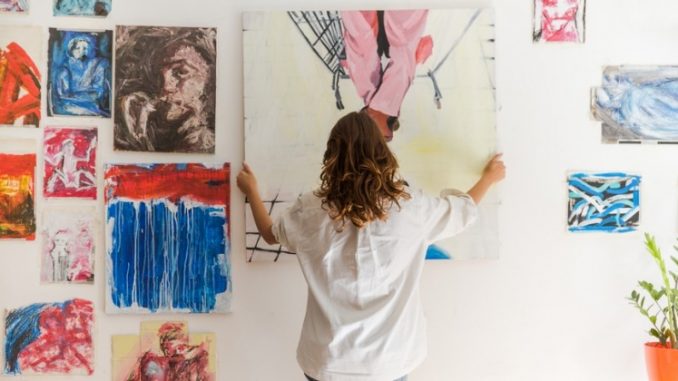 Contributing Writer, Eric Cullen |
There comes a time in everyone's life when they can no longer gift their beautiful mothers macaroni necklaces, wear Velcro shoes, or guiltlessly eat dessert before dinner.
A few short years after these pleasures go out the window, certain grown folks will begin telling you to develop some taste. Somewhere in between them telling you to pair your artisanal beverage with this fermented Korean cabbage and how the stick shift on German cars is just less sticky, they'll slip in a word or two about buying art.
This article is designed to help you get ahead of the curve on that last part, the art part.
While many college students are content with wrinkled posters of their favorite movies and musical acts— and commercial art is absolutely still art— some have a desire to add that extra flair, the conversation piece.
There are several ways to go about purchasing artwork from even moderately successful artists without breaking the bank.
For starters, unlimited, un-numbered, and unsigned prints on low quality papers would be the least expensive way to put some art on your walls. A piece by an artist who may charge $1,000 for an original may print some pieces in this inexpensive manner, charging just $20, plus shipping.
A step above this, and something to consider if one is looking to be a long-term collector with their pieces possibly appreciating in value throughout the years, is the limited edition print. These prints are typically made in small batches (although there is no set rule on how many prints a limited run can have), so it's always smart to check and otherwise do your homework before purchasing. Limited prints are not just made in smaller batches, but are also numbered and signed by the artist. Archival-quality inks and papers are often used and it would be wise to mount these with additional care, using acid-free materials and even gloves.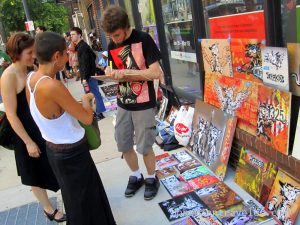 Onto the ever coveted original piece of artwork. While many internationally known artists charge hefty sums for original pieces, commissioned or otherwise, there are plenty of art students and creatively talented people not just on campus, but in the surrounding areas of Oneonta as well, who could give your walls some eye candy.
Whether you buy a premade piece or commission something specific, many artists starting out are happy to provide work for reasonable prices. Artists often sell smaller pieces for $100 or less, simply because they love doing the work and are in the process of establishing themselves.
Going through a mutual friend or directly to the artist will almost always be less expensive than buying through a website, app, or a gallery, as these businesses likely take a cut for administrative costs and shipping artwork can be pricey depending on where it's coming from (international rates are pricey and may incur tariffs) and what the medium is (sculptures tend to be heavier than say, a painting).
Take this information and dive head first into the process of acquiring art. While trends, styles, and artists may fade in and out of vogue, a collector with a solid grasp of their own taste will usually end up enjoying their pieces for many years to come.