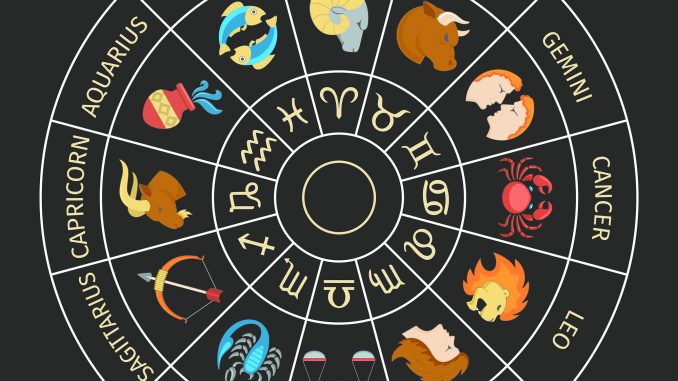 Taylor Price, Staff Writer |
(Week of February 15th – 21th)
ARIES: This week it won't be difficult to balance your social life and work. Be sure to actively participate in the project you are interested in. Your sensuality is constantly on alert, and your emotionalism on edge. In the amorous sphere, you experience frequent, lively, and burning excitement.
TAURUS: Trying to handle everything on your plate this week may be a struggle. Stay calm in moments of stress because lashing out will be the cause of failure and disappointment in private and professional spheres. Opportunities that will affect your future and career may arise.
GEMINI: You will find yourself in places you never expected to venture to this week. Due to the placement of the Ascendant, you come across as nervous but lively and ready for new experiences. You will be making tough choices this week, but will be able to remain flexible and clever about the decisions you are faced with.
CANCER: Nothing will be able to disturb your feeling of fulfilment and security within your home right now. Also, your sensitive and romantic life will be booming this week; your imaginative nature may lead you to surprise yourself in this area. Be sure to keep your laziness at bay, taking too much time for yourself right now will cause great distress.
LEO: You may feel as though others are leaving you behind this week and putting your needs on the back burner. You have been selfless lately but now you've had enough and are able to focus on yourself. You will need to act quickly to get out of muddled or dark situations that may arise.
VIRGO: Mercury's placement will affect your communication skills and the way you relate to the external world this week. You are sensitive to the specificities and the uniqueness of each individual. Personal relationships will grow and change in ways that will surprise you.
LIBRA: Jupiter's position in Libra endows you with sociability, popularity, and charm! You are appreciated because your open-mindedness and generosity naturally prompt you to compromise in all things. What is important to you is not to have the last word, but to establish stability and agreeable relationships.
SCORPIO: Right now you feel like a foreigner who does not belong to the world, to its laws, nor to its concerns. Following social norms is the least of your worries. You will distance yourself from people who do not think the same way you do. You will have difficulty getting people to accept you for who you are this week.
SAGITTARIUS: Saturn will help you eliminate anyone in your life who has not been authentic. You have a strengthened sense of self and this will help you stand up for how you deserve to be treated. You will also focus on what is concrete and real while avoiding venturing into unknown territories.
CAPRICORN: An alert mind will help you perceive things in new ways and gain insight into your past. You gladly leave old memories behind and take life as it comes. As far as you are concerned, you prefer to take advantage of your experiences in order to discover, grow, and question yourself.
AQUARIUS:  Due to the position of Uranus, inner certainties will fuel an inflexible will and create a desire to call attention to yourself. Determination will help you to put forth your own truth and to start your personal revolution. You will stand firm on issues that arise and be frank and straightforward about opinions you hold.
PISCES: Neptune may cause you to experience intense emotional sharpness. You are of a contemplative nature and gladly cultivate the art of letting-go. You follow your inspirations, for better or for worse. However, you may also be the victim of illusions and misleading intuitions this week.