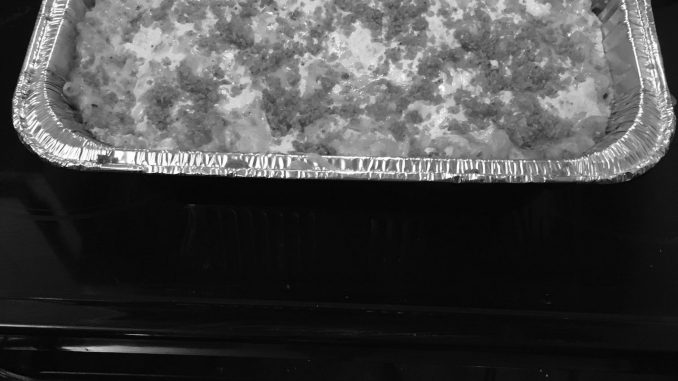 Derek Dimino – Staff Writer
With still a few months left in the winter season, people will soon need to find a way to relieve their hatred for the cold. Since the go-to stress reliever for many people (me included) is eating, I thought I would share the perfect recipe to combat cabin fever.
It is no secret that mac n' cheese is one of the most amazing dishes to have ever graced this beautiful blue marble; there are an infinite amount of ways to make it and even more brands that are willing to do most of the job for you. While I do not have a personal vendetta against some of the classic boxed mac n' cheese brands, like Kraft, I do think they've been skimping on the cheese and the quality.
If you're lactose intolerant, this recipe may not be for you, but it couldn't hurt to try. Actually, it would hurt. It would probably hurt a lot, because I'm here to bring you an even cheesier variation of your baby cousin's favorite food.
Tools Needed:
Stove top
Oven
Cheese Grater (unless you're using pre-grated cheese)
Bowls (to hold cheese and mix macaroni with cheese)
2-quart aluminum baking dish
Medium sauce pan
Stirring spoons
Time Breakdown:
Prep Time: 20 minutes
Cook Time: 30 minutes
Cook Macaroni: 8 minutes
Total Time: 58 minutes
Yield: serves 4-6
Ingredients:
8 ounces macaroni
4 tablespoons of butter
¼ cup all-purpose flour
½ teaspoon salt
¼ teaspoon ground black pepper
1 cup half-and-half or light cream
¼ teaspoon cayenne pepper
1 cup milk
1 teaspoon Dijon mustard
6 cups shredded Sharp Cheddar cheese
3-6 cups of assorted shredded cheeses (
mozzarella, Sharp Cheddar, Pepper Jack, Gouda, Marble Colby Jack, etc.)
1 cup soft bread crumbs/panko
Preparation:

1. First you want to heat the oven to 375° F (make sure there's no old pans still in the oven). The oven will take a while to reach the needed temperature, so you can let it heat up while you cook the noodles and make the cheese sauce. Also, grease a 2-quart baking dish that will be used to hold the mac n' cheese in the oven. If you need to grate cheese, you should do it now.
2. Cook macaroni in boiling salted water following package directions until the pasta is at the right softness. While you're waiting for it to boil, you can go ahead and start the third step, but don't forget to continue stirring the pasta. Once the pasta is done boiling, drain and rinse the pasta with hot water in the sink with a strainer.
3. In a medium saucepan, melt the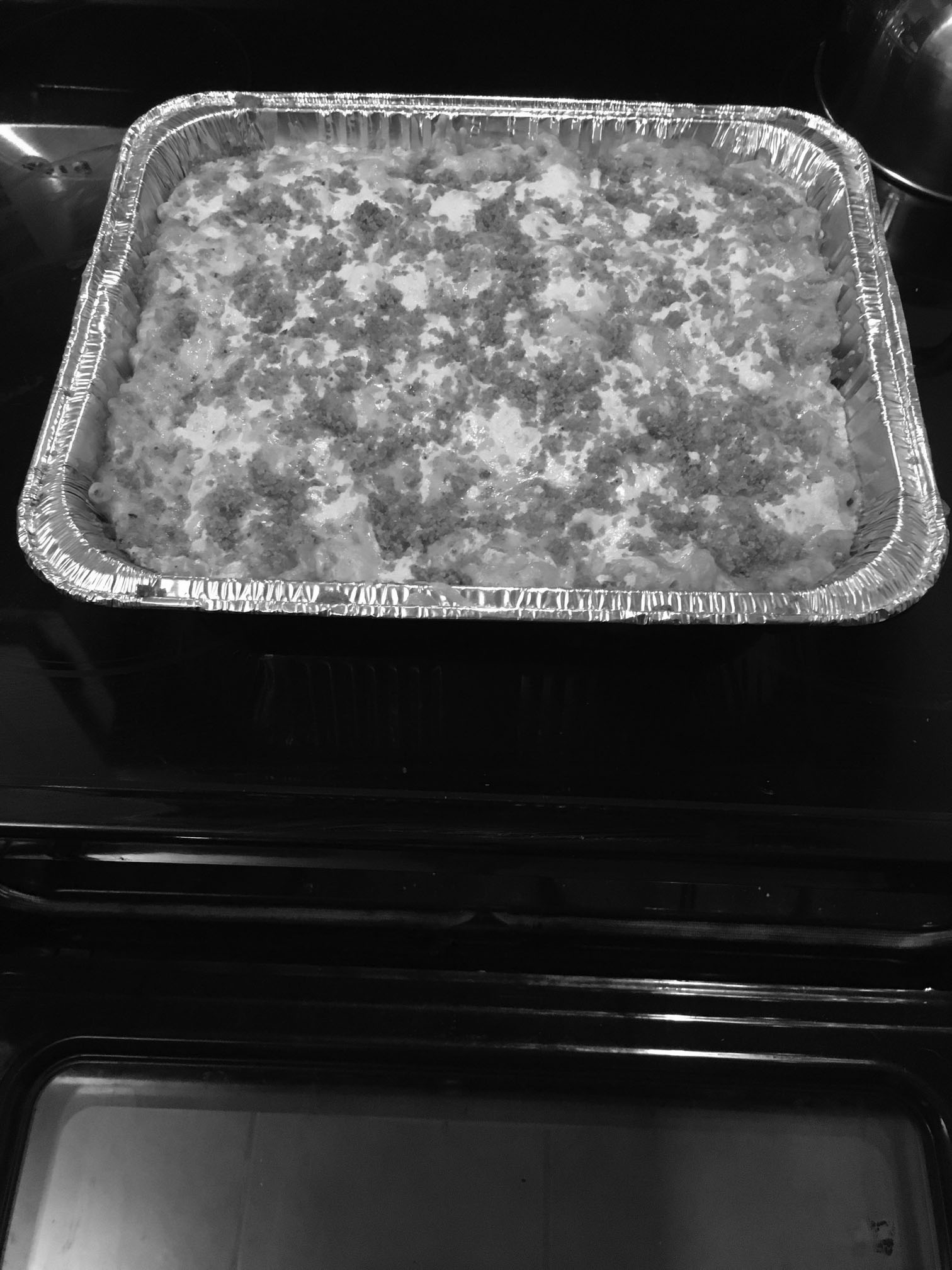 butter over medium heat. Stir in flour until smooth and bubbly. Continue cooking and stirring for 1 minute. Don't forget about stirring the pasta and straining it once it's ready.
4. Add the salt, pepper, cayenne, cream, and milk to the medium saucepan and continue to cook, stirring constantly until thickened. You can also add red pepper flakes and other spices if you don't mind the heat. Don't forget about the pasta if you haven't taken it off the stove yet. You don't want crunchy mac n' cheese noodles.
5. Once the medium saucepan's content thickens, add mustard and six cups of sharp cheddar cheese to the pan.  The recipe calls for a teaspoon of Dijon mustard, but if you're like me and want the mac n' cheese to be a little sweeter, you can add two or three teaspoons (and Mustard powder if you're feeling ballsy). Continue cooking, stirring until cheese is melted.
6. Combine the cheese sauce mixture with the drained macaroni in a mixing bowl and mix thoroughly.
7. Spoon the mixed macaroni into the prepared 2-quart baking dish and top with the remaining cups of assorted shredded cheese. Layering the mac n' cheese noodles and the shredded cheese is the best way to ensure the bottom of the dish is just as cheesy as the top.
8. Scatter the buttered breadcrumbs or Panko evenly over the top-most shredded cheese layer. A nice layer of breadcrumbs is fine. You do not need to completely cover the top layer, unless you prefer more breadcrumbs in your mac n' cheese.
9. Put the 2-quart baking dish in the oven at 375° F and bake for about 25 minutes.
10. Once it's lightly browned and bubbly on top, take out the Mac N' Cheese N' Cheese and let cool. Don't let it cool for too long because you will certainly enjoy it the most if you eat it hot.