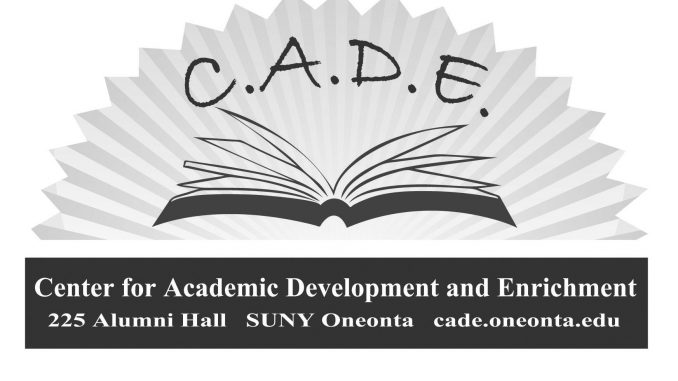 Michelle Barbero – Staff Writer
Oneonta's Center for Academic Development and Enrichment, better known as CADE, offers SUNY Oneonta students tutoring free of charge. This service provides peer tutoring as well as professional tutoring for a variety of classes. There is also a Peer Writing Studio in which students can have their papers for classes read and a Writing Under Pressure Workshop to help with preparation for the College Writing Exam.
According to the SUNY Oneonta website, "The mission of CADE is to provide a supportive environment which empowers students to become engaged, confident, and self-aware learners who can communicate clearly and achieve their goals in college and in life."
Peer tutors are SUNY Oneonta students that have already taken and excelled in the course in which they are tutoring. Usually, there is one student tutor helping a small group of students looking for assistance in the same course. Working in a small group as opposed to a larger group, such as a lecture hall, allows students to receive more one-on-one attention. Students also feel more comfortable asking questions in this environment. In addition, working in this manner helps tutors target which areas a particular student is struggling in. Since the tutor has already taken the class, they have a better understanding of the teacher's expectations. All professors have different expectations and grading policies. The fact that peer tutors are familiar with how the professors run their classes is very valuable for students trying to figure out how to improve. But, CADE is not just beneficial to the students being tutored, but also for the students doing the tutoring. Recent Oneonta graduate, Kim Trotta, was a tutor for Math for the Liberal Arts in Fall 2016.
"CADE was a great and truly rewarding experience for me as a student at Oneonta. It not only helped me with my future career as an educator, but I learned how to adjust to the needs and learning styles of the students; everyone learns differently and there is a way to always help" said Trotta.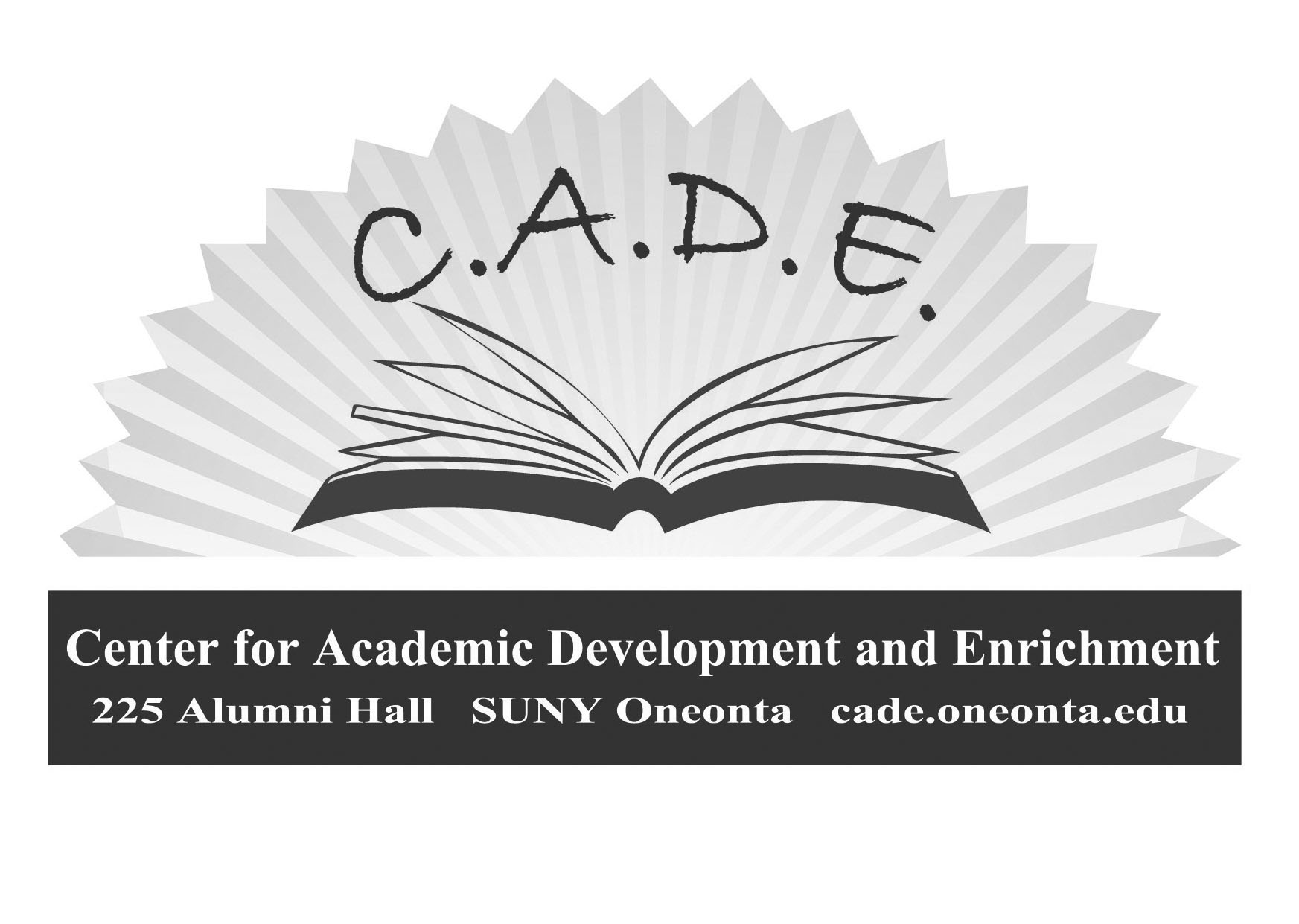 Similarly, Andrew Senese, a Communications tutor during Fall 2016, found tutoring with CADE to be a rewarding experience.
Senese shared that "tutoring at CADE has helped me understand the value and necessity of trying. If the tutees didn't try to become better students, and the tutors didn't try to help them out along the way, we wouldn't have such an awesome student resource on our campus."
CADE does pay its tutors and becoming a tutor is an excellent addition to any resume. If you are interested in becoming a tutor or being tutored, contact CADE, which can be found in Alumni Hall. Peer tutoring for the Spring 2017 semester officially began on January 30, 2017.