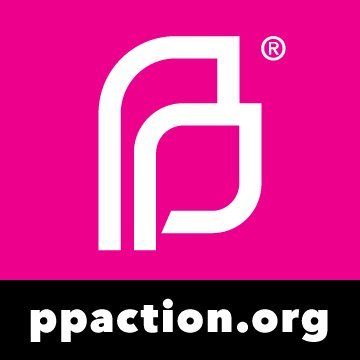 Sydney Krastins, Contributing Writer
Barely even 72 hours after taking office, President Trump wasted no time to put the health and safety of millions of women at risk. While his executive order, officially known as the Mexico City Policy, was first enacted during Reagan's Presidency in 1973, Trump quietly added a detrimental expansion to the already-controversial legislation.
The original version of this "Global Gag Rule" prohibited international health organizations from performing—or even mentioning—abortion (excluding cases of rape, incest, or life endangerment), with the threat that their U.S. family planning funding would be retracted. This means that even if a clinic does not actually provide abortion but merely offers abortion information or referrals, it would still fall under the same category. Even when the policy is not enacted, abortion itself cannot be funded anywhere using U.S. tax dollars. Trump's reinstatement of the policy includes all this, with a dangerous twist.
Now, an organization involved with abortion will lose not only family planning aid, but also all U.S. global health aid. For example, a healthcare clinic receiving funding for malaria or HIV/AIDS relief will now lose all assistance from the United States for even mentioning abortion as an option to a pregnant patient. According to Suzanne Ehlers, president and CEO of the global reproductive health organization Population Action International (PAI), this is a difference between what would normally be a $600 million loss in funding, and stretching it into a possible $9.5 billion loss for healthcare worldwide.
So what will happen to the millions of women who are now unable to secure not only a safe abortion, but contraception and family planning services as well? Debra Marcus, chief executive officer of Family Planning of South Central New York, predicts an increase in both unplanned pregnancies and unsafe abortions.
"The reinstatement of the 'global gag rule' means that millions more women around the world will, once again, be unable to access vital basic health care services including safe abortion and birth control," Marcus explained.
With clinics given the double-edged decision to either eliminate their abortion services and leave women without options, or continue assisting these women and lose all U.S. global health aid for any other services they provide, an increase in human fatalities appears inevitable.
To which the question arises: who is really "pro-life" here?
Without access to contraceptions or safe abortions, women are likely to resort to unsafe or "backstreet" abortions rather than keeping the fetus. The World Health Organization estimates that more than 21 million unsafe abortions are carried out worldwide each year. And with the reinstatement of the gag rule, this number appears well-routed to increase. Not only this, but the organizations that make the decision to carry on with abortion-related programs will now be forced to shut down clinics and cut back on both staff members and quality services, due to the loss in funding.
With Trump's unprecedented additive clause, the effects of this policy are now even more difficult to predict. When the rule was reinstated under George W. Bush, multiple groups, including Doctors Without Borders and Center for Reproductive Rights reported an increase in abortions.
Quoted by NBC News, Jason Cone of Doctors Without Borders explains that, "No matter what the risk or barrier, women will continue to seek ways to end pregnancies and they will continue to needlessly die if safe abortion care is not accessible."
However, now that essential funding for the Zika Virus, Malaria, and Ebola is now also being jeopardized, consequences are expected to be even more catastrophic than even before.
Debra Marcus expressed her disappointment regarding the president's inhumane actions.
"This should be about putting health care, not politics, first," she said.