Nick Wetzel, Sports Editor
The Cleveland Browns were in the headlines this past weekend for something other than their sorry performances on the field this season: the release of wide receiver Josh Gordon from rehab.
Their biggest problem off the field for the past few seasons has been what to do with Gordon. When on the field, he is one of the most incredible talents that the sport has seen at the receiver position. In the 2013 NFL season, Gordon's second season as a pro, he led the league in receiving yards, yards per game, and he also had the longest reception of the year at 95 yards. He was able to put up these incredible numbers despite missing two games, which was due to a suspension for violating the NFL's substance abuse policy. He was also able to perform this well despite subpar play from three different Quarterbacks. He made the Pro Bowl and was named a first-team All Pro. Gordon also became the first player to have back-to-back games of over 200 receiving yards when he had 237 yards in Week 12 and 261 yards in Week 13.
His impressive 2013 season seems like a distant memory now, however. Many expected the star talent to have an even greater 2014 campaign since he'd presumably play in all 16 games. That was not the case, as he was suspended yet again, this time for the entire season, for violating the league's substance abuse policy. The suspension ended up being reduced to just 10 games due to a restructuring of the league's drug policy. He played just five games after being suspended for the final game of the season for violating team rules. He had just 303 receiving yards on 24 catches.
He was suspended again for the entire 2015 season for having alcohol in his system while in the NFL's substance abuse program. He was enrolled in this program for a DWI charge he received in September of 2014. This time he served the full suspension. He applied for reinstatement in January of this year, but was denied in March for yet another failed drug test.
On July 25, he was finally reinstated by the NFL, but was given a four game suspension for his last failed drug test. Then on September 29, Gordon left the Browns so he could enter an in-patient rehabilitation facility. It was reported that just prior to Gordon entering the facility, the Browns were actively trying to trade him but were unsuccessful in finding a deal that suited them.
Now Gordon is out of rehab. The Browns have reportedly moved on from him and are still trying to trade him. Hopefully this gifted, but troubled, man can get his life back on track and work his way back onto the field. He has surely been missed by not only Browns fans, but football fans in general.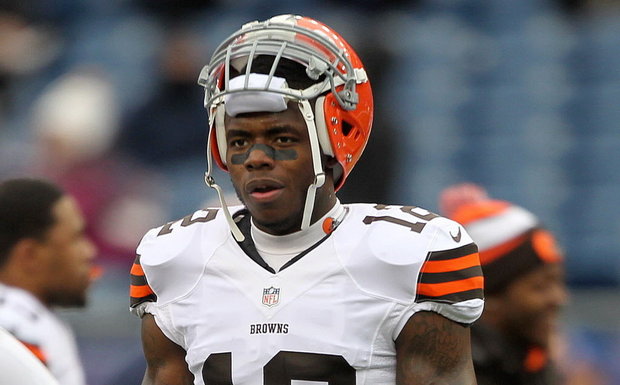 sportspress