Averi Amsterdam, Staff Writer 
For all who fell in love with the Disney Channel Original movie Halloweentown since its debut 18 years ago, the dream of visiting the highly spirited town has actually become a reality. St. Helens, Oregon is the ideal travel destination for fans of this movie, as it holds the annual Spirit of Halloweentown festival during the month of October.
The town is located a short 40 minutes outside of Portland and has been hosting this festival for years before it recently started to gain traction amongst the outside public. With pictures of the decorations going viral over the last year, fans from all over have been excited to immerse themselves in their favorite childhood Halloween movie. With the increasing influx of tourists during the month of October, locals highly recommend booking your flight to Oregon far in advance.
Filmed in Oregon, this 1998 movie is the first of four in the series that tells the story of 13 year-old Marnie who finds out she is a witch in a family of witches and warlocks. She, her siblings, and her mom travel to this magical town to save it from evil supernatural creatures. St. Helens residents fell in love with the friendly, haunting atmosphere, and decided to recreate it every October. Similar to the idea of Macy's Thanksgiving Day Parade and the lighting of the Christmas tree in Rockefeller Center, October 1 kicks off the month long festival with a Halloween Parade and the lighting of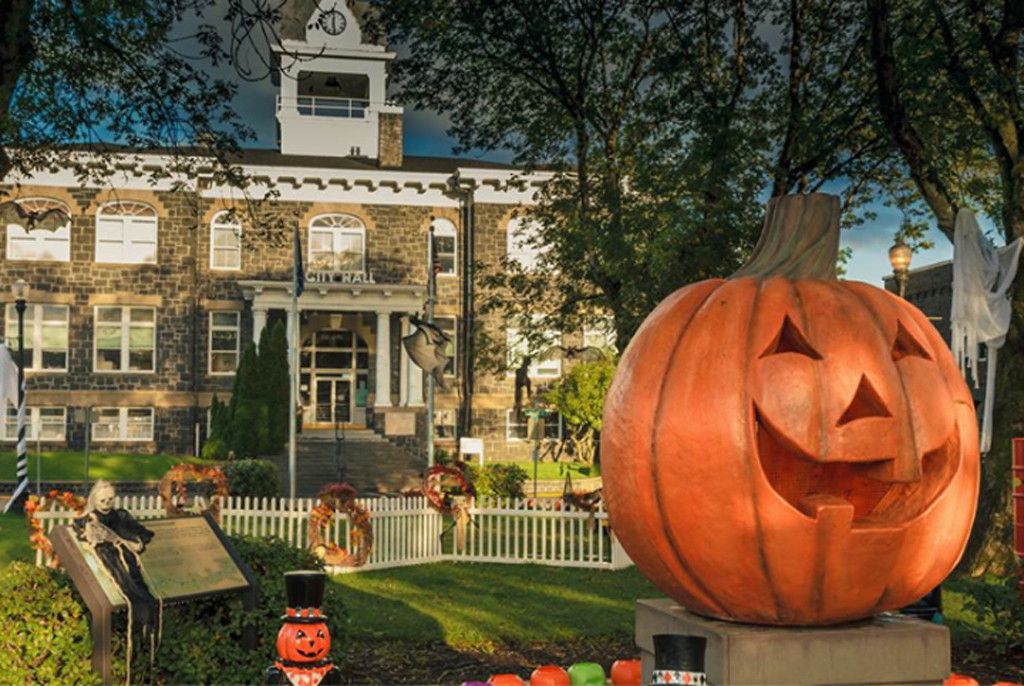 the pumpkin in the Courthouse Plaza. The town is decorated with a replica of the movie set, including the giant jack-o-lantern pumpkin located in the center. Every weekend in October is filled with opportunities to take pictures, go on tours, and participate in costume contests, perfect for everyone's inner child to enjoy the spirit of the ghostly holiday. Businesses throughout the town participate as well by hosting games and contests, such as scarecrow building competitions.
This year, Kimberly Brown, the actress who played Marnie in Halloweentown and Halloweentown II: Kalabar's Revenge, is scheduled to attend the festival. Brown has been working with author Diane Yslas to write their Halloween inspired children's book, Poppin's Pumpkin Patch Parade. Released this fall, the actress is scheduled for a reading of the book, complete with photographs and autographs.
"The fans of Halloweentown have grown up with me and many have kids of their own, so the children's book is my gift to them," Brown said in a press release.
The book tells the story of Pumpky Pumpkin, Huh and Hay-Hay bales, and Houdini Zucchini as they go to the rescue to save the Halloween parade.
Actors from Buffy the Vampire Slayer are also set to make an appearance during this year's festival. The entire schedule of events can be found on the Spirit of Halloweentown's Facebook page.