Rory Murray, Contributing Writer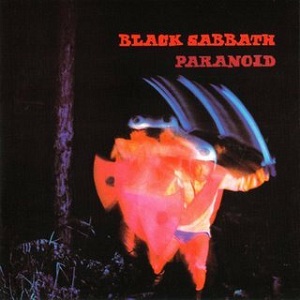 In September of 1970, Black Sabbath released their second studio album Paranoid. The band seldom received radio airtime due to their association with the occult, but Paranoid topped the charts in the UK. With the band's 2013 album, 13, reaching number one as well, Black Sabbath holds the record for the longest span between number one albums.
With Ozzy's shrieking vocals, Tony Iommi's deafening guitar riffs, Geezer Butler's dark lyrics and distorted bass lines all backed by Bill Ward's drumming, Paranoid is a force to be reckoned with. The Quadruple Platinum certified album is considered one of the quintessential albums of the genre and would serve as the blueprint for Heavy Metal.
The album starts off with one of the band's most iconic tunes "War Pigs." The eight minute power metal anthem depicts the evils of war and those who stand to profit from fanning the flames. "War Pigs" was not the song's original title, however. It was actually titled "Walpurgis," which, for lack of a better term, is a satanic version of Christmas. The song's lyrics were eerily disturbing with lines like "Witches gather at black masses // Bodies burning in red ashes." The lyrics were changed, however, to the version we all know and love that warns of a much greater evil than witches and satanic masses: the government's sending their citizens off to die for their own gain.
The album's title track and perhaps Black Sabbath's most famous song, "Paranoid," was not originally supposed to be on the album. "Paranoid" was written in about two hours when producer Rodger Bain insisted the album needed another track. The song had potential to be released as a single and thus the album's name was changed from War Pigs to Paranoid.
Up next, the band slows things down a little with "Planet Caravan," a psychedelic love song about traveling through the stars with your lover. The song ends with a jazzy two minute guitar solo. Perhaps its placement on the album is to lure listeners in as a trap. One might turn their stereo up quite a bit for this quiet song only to be blown away when the album's heaviest song, "Iron Man," comes on next.
Ozzy originally called it "Iron Bloke" after hearing their guitar player Tony Iommi playing the riff, saying it sounded like a big, heavy iron bloke walking around. From its monolithic guitar riff to its driving outro, this song is one of the most recognizable heavy metal songs ever written.
The B­-side of the album starts with the brooding apocalyptic track "Electric Funeral," a song filled with vivid imagery about nuclear war. The next track, "Hand of Doom," warns of the horrors of drug addiction at a time when large numbers of soldiers were returning from Vietnam hooked on heroin. The song uses a lot of dynamic contrast similar to the style Nirvana would become famous for 20 years later. It has a quiet verse with muted instrumentals, and when the chorus comes in, the band cranks it up to a deafening volume. This song's name is also supposedly what inspired the name "Doom Metal" for the genre that Black Sabbath would go on to create and define with their next three albums. Paranoid concludes with a two minute drum solo and instrumental break called "Rat Salad." This leads into the final track "Fairies Wear Boots," which is about an encounter Ozzy had with a group of white supremacists, which is unexpected considering the slightly more fantasy-oriented lyrics of the song.
Forty-six years after the release of their most successful album, Paranoid, and the band's big break in America, Black Sabbath is finishing the last leg of "The END" tour in North America. This tour may spell the end for Black Sabbath after all these years, but their influence will never die. From Dave Grohl learning how to play drums by following along to Bill Ward on this album, to other bands such as Anthrax and Motorhead finding inspiration in the album's monstrous riffs, this Heavy Metal masterpiece will continue to influence many aspects of Rock for years to come.