Katie Kilichowski, Contributing Writer 
Oneonta is home to many delicious restaurants. One of these gems is called The Depot, a great restaurant for anyone.
The Depot has a wide variety of foods to choose from that are delicious to any person's taste buds. To start, the menu ranges from burgers, to table-friendly appetizers, to different forms of chicken such as chicken wings, chicken wraps, chicken salads, and chicken sandwiches. Did I mention that all the dishes are accompanied by fries or onion rings?
The restaurant serves Italian entrees such as chicken marsala, pizaa, and various pasta dishes. The most popular and well known menu choices are any dishes that have The Depot's very own secret sauce: garbage sauce. The topping is an option for many of the sandwiches, burgers, and wings, but what in the world is garbage sauce? Well other than being a big hit for college students, it is a semi-spicy, semi-tangy sauce that is a must try. The sauce itself sets this restaurant apart from the rest and is enough to make this restaurant worth the trip.
Since these are only the basics, you can get a better look at the menu by looking at The Depot's website. The Depot's website is easy to navigate and has their full menu as well as extra information on the restaurant.
Although The Depot is not far from campus, it is a little difficult to get there when you do not have a car. But it is not impossible. The Depot is roughly two miles from campus, and there is no direct OPT bus there because it is in the back of town. (However, there are ways to get there. Gather some friends to take a cab or take the OPT bus to town and walk the rest of the way). No matter how you get there, the food will be worth the trip. After arriving at 4 Railroad Ave, passing the railroad signs, and crossing the tracks, the host will be awaiting your arrival.
If all this wasn't enough to convince you to come give The Depot a try, they even have deals of the week. These deals do change, but to make the most out of your meal, certain days do offer half off wings and other specials. If it has been a long day and eating in the comfort of a dorm or home is favorable, The Depot does have take out (but does not deliver). The take out option is perfect for people on the go or those that just want to eat at home.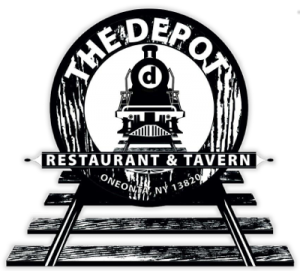 When you have the time, money, and appetite, definitely try The Depot.