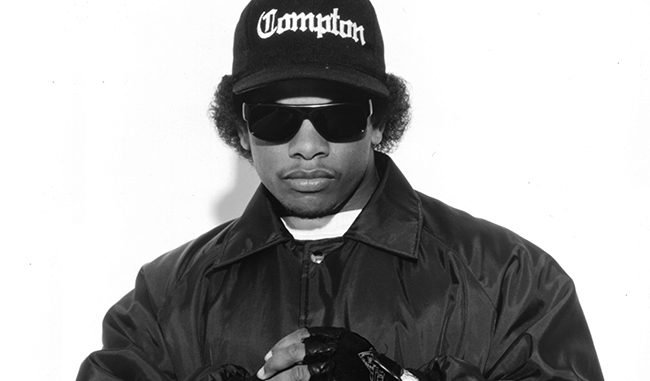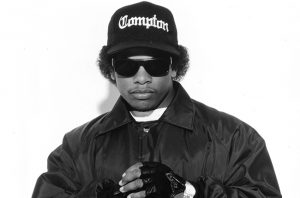 Rory Murray, Contributing Writer
Last Wednesday, September 7, would have been Eric Lynn Wright's 52nd birthday. Better known by his stage name Eazy-­E, the late rapper was one of the pioneering figures in the Gangsta rap scene. Eazy helped popularize Gangsta rap in the late 1980s with N.W.A. and his own solo records. Using the money he made from drug dealing, Eazy started Ruthless Records with Jerry Heller in 1986.
Ruthless Records released Eazy's debut single "Boyz-­N-­the-­Hood," which was originally written by Ice­ Cube for NY based rap group Homeboys Only. The group however refused to perform the song due to its lyrical content. The song was about the day in the life of a thug who sells drugs, beats women, and drinks with his "homeboys." Dr. Dre suggested Eazy try to rap on the song after Homeboys Only left and he spent the next two days in the studio recording the song line by line to get everything right.
His debut album Eazy­-Duz-­It was released through Ruthless and Priority Records in 1988. Even though the album was hardly played on the radio, it garnered attention in the underground Los Angeles hip­-hop scene and was certified Double Platinum by 1992.
Eazy­-E's nasally, high pitched voice is practically trademarked in the Gangsta rap scene. His lyrics are vulgar, rude, and unforgiving. Though he was widely popular, Eazy wasn't the best rapper around. He didn't freestyle or write his own lyrics and his rap flow could have used work at times, but his stories were infectious. Listening to the album, you get the image of a teenager who doesn't give a hoot, and spends time with his "hunnies" when he's not on the street committing crimes.
Eazy-E's promiscuous lifestyle would be his downfall as he contracted AIDS and died from the illness in 1995. He was buried the way he lived, in a gold casket, wearing his Compton hat and flannel.
Most of the lyrics on Eazy-Duz-It were written by Ice Cube, The D.O.C., and MC Ren. He spoke on topics from armed robbery and cross-dressers on the track "Nobody Move" to being a "gangsta" with a life filled with debauchery on "Boyz-­N-­the-­Hood." Never short of profanity, the album has 15 tracks which are all plastered with Spotify's "Explict" warning, but let's face it, no one listening to the Compton rapper is expecting a nice, wholesome song to bump in Bible class.
Produced by Dr. Dre and DJ Yella, the album features stripped down funky beats and instrumentals usually involving drums, guitar, bass, and the occasional record scratch, as opposed to the heavily electronic beats in Hip­-Hop today.
Over 20 years after his death, Eazy will forever live on through his music. So the next time you want to kick it old school, throw on Eazy-­Duz-­It, grab a forty, and turn up the volume.
R.I.P Eazy-E (1963-­1995).