Barbara Prempeh, Staff Writer
We've heard all the rumors and speculation on the newly anticipated model of the Apple iPhone, so what's the real deal? Thankfully, Apple finally put the rumors to rest. On September 7, C.E.O of Apple Tim Cook announced the newest generation of the iPhone family, the iPhone 7 (4.7-inch) and iPhone 7 Plus (5.5-inch). As promised, Apple continues to bring new features and improvements to the most loved smartphone.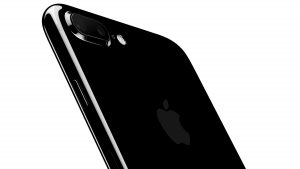 With its gorgeous new design, the product has a rich, sleek shape. The iPhone will come in a glossy jet black, a matte black, and its more recent colors silver, gold, and rose gold.
This time, the new 3D home button has been redesigned to be more customizable and it is easier to use because the button is force sensitive. Another brand new feature allows the iPhone to be water and dust resistant. To ensure safety from water damage, the device implements IP67 protection standard in its hardware. This means you don't have to worry if it falls into a puddle.
Capturing your memories will also be the best it's ever been. Now, the camera provides the advancement of optical image stabilization, up to 3x longer exposure, and wider aperture. Apple certainly is giving professional photographers a run for their money with this new innovation.
It also features the biggest iOS release ever, iOS 10. The software includes a feature that allows you to wake up your phone as soon as you lift it. The maps have been redesigned so users can get to their destinations quicker. With the all-new messaging feature, you can change the behavior of your messages with new animated effects such as interactive cartoons or stickers. These features give users the ability to make daily tasks on their devices more convenient.
"The iPhone has transformed the way we do things everyday," said Cook.
Among these upgrades, there will be more storage space ranging from 32GB to 256GB. The battery life is also expected to last longer. Thanks Apple! Sadly, the iPhone 7 and 7 Plus will not have a headphone jack.
This might be disappointing for many users who enjoy using their headphones while talking on the phone or listening to music. However, Apple plans to include a Lightning adapter and Lightning ear pods to take the place of traditional headphones.
The iPhone 7-model price starts from $649 with the iPhone 7 Plus at $749.
The iPhone has been available for pre-order since September 9 and will finally be released on September 16.