Student Association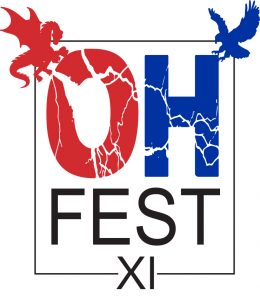 Saturday, April 23, 2016 marks the 11th year that the SUNY Oneonta Student Association Activities Council and Hartwick College Campus Activities Board will join together to host the largest event of the year known as OH-Fest. This day was created to not only bridge the gap between students from both colleges, but the City of Oneonta as well.
It all started in 2006 with Blues Traveler. The event would go on to see the likes of Everclear, Head Automatica, Eve 6, Jack's Mannequin, Pitbull, Mac Miller, The Ready Set, Sammy Adams, and most recently Panic! At The Disco. After a process of artist forums and online voting, it was determined the most highly student ranked and available artist for OH-Fest 11 is Kid Ink.
OH-Fest is a two-part event that consists of a carnival during the day from 1 p.m. – 5 p.m. and a concert that starts at 6 p.m. The carnival will be on Main Street, and the concert will return to its traditional venue of Neahwa Park. The carnival consists of games, bounce houses, food vendors, and performances by the top five runner up musical acts from this year's OH-Factor.
The winner of this year's OH-Factor is a new band on the SUNY Oneonta campus known as Ghostwalk. Ghostwalk will have the privilege of opening the OH-Fest 11 concert. After Ghostwalk you can see Throwback Time Machine, an interactive dance party that transports you back in time as DJ Screwloose drops the biggest tracks and the most memorable pop videos from the past five decades. Then OH-Fest headliner Kid Ink will take the stage to put on a performance to remember. Kid Ink is a rapper, producer, and performer from Los Angeles, California that has collaborated with other big names in the hip-hop scene, such as R. Kelly, Migos, Tinashe, and Fetty Wap.
SAAC will be giving out OH-Fest gear Wednesday (4/20), Thursday (4/21), and Friday (4/22) during the day at different locations throughout campus. Follow the Student Association social media channels where the location of the giveaways will be announced five minutes before the handout, on one network each day.
Twitter: @oneontasa, Instagram: @OneontaSA, and Snapchat: OneontaSA.
SAAC and HCAB strongly urge all students and their guests from both institutions to respect the community that allows us to host this event each year.