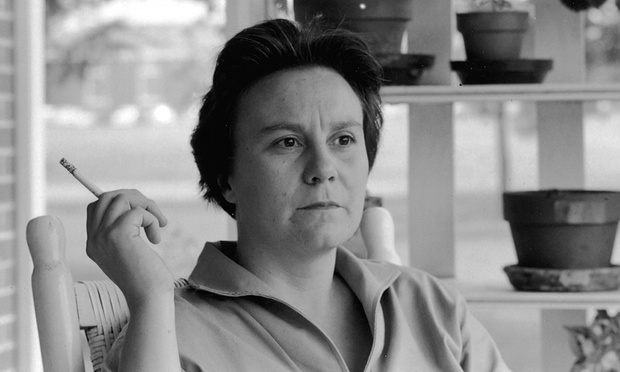 Nelle Harper Lee, author of the best-seller To Kill a Mockingbird, passed away on February 19. Harper Lee published her second novel Go Set a Watchman in July of last year. This book was written before To Kill a Mockingbird (1960), but acts as its sequel.
According to biography.com, Lee was born April 28, 1926 in Monroeville, Alabama. She was the youngest of four siblings. Her father was a lawyer and her mother suffered greatly from mental illness. In high school, Harper showed a great interest in English literature. She tended to focus mainly on her studies and not so much on dating, clothes, or other things women of her age were usually interested in.
After high school, she attended Huntingdon College in Montgomery. Soon after, she transferred to the University of Alabama. Lee was accepted to their law school in her junior year; but after studying abroad at Oxford University, she realized law was not for her and dropped out.
When Lee was 23, she moved to New York City to pursue her career as a writer. While there, she befriended a Broadway composer by the name of Michael Martin Brown. In 1956, Brown financially supported Lee so that she could quit her part time jobs and dedicate herself to writing full time. It was during that time that she wrote To Kill a Mockingbird, which is still incredibly popular among high school literature classes across the U.S. today. In 1961, Lee was awarded the Pulitzer Prize for her novel.
To Kill a Mockingbird depicts the story of a girl named Scout living in the racist south with her father and brother. The story revolves around her father, Atticus Finch, defending a black man who was charged with raping a white woman. Along with the trial, the plot also follows Scout, her brother Jem, and their friend Dill as they try to figure out who their puzzling and secretive neighbor, Boo Radley, is.
1962 was a huge year for Lee as her popular book was being made into a movie. Gregory Peck, a very famous actor at the time, played Atticus Finch in the movie. It proved to be a big success and made the book even more prominent. The book has since been translated into at least 40 different languages.
Lee's first written book, Go Set a Watchman, was submitted to a publisher in 1957 but did not immediately get the attention it deserved and was not published. It was not until years later that Lee's lawyer, Tonja Carter, found the manuscripts of the story and got it published on July 14, 2015.
Go Set a Watchman is about Scout as a 26-year-old. It depicts Atticus as a man who turned out to be racist and is said to be involved with the Ku Klux Klan. The story follows Scout as she deals with this issue.
Harper Lee will always be known as a very influential author who wrote a coming-of-age book that changed America forever.