Averi Amsterdam, Staff Writer
Many people have been concerned with the holidays and how major retailors have decided to celebrate them so far this year.
Let's set aside the fact that Thanksgiving hasn't even come yet and it is too early for Christmas decorations and music. The Starbucks red holiday cups are something avid coffee lovers look forward to every holiday season. Every year, the design changes a bit, but this year the change brought much controversy and many angry people with passionate opinions on the issue.
Over the years, the seasonal red Starbucks cups have become increasingly less decorative and more universal. In the past, their cups have been decorated with snowmen, Christmas trees, snowflakes, Christmas ornaments, sayings, and people doing winter activities. This year, they are just plain red. And for some reason, plain red just isn't good enough to bring in the spirit.
Every year, Starbucks designs their cups to tell a story of the holiday season. In the past, there have been contests providing customers with an opportunity to design the cup themselves. Bouncing off of this idea, and connecting it with the company's beliefs of inclusion and diversity, Starbucks made the cups this year without a design, leaving the cup devoid of any holiday symbols. This was done with the intention of allowing the buyers to create their own story, for the cup acts as a "blank canvas."
Since the cups were released, all social media outlets have been blowing up with everyone's opinions. They have been ranging from accusing Starbucks of taking the spirit out of Christmas to praising the company for finally becoming more inclusive.
But, what difference does it make what design is on the cup? The simple red design doesn't associate itself directly with any religion. Instead, it allows the buyer to drink from a cup that gives off a general holiday spirit. Why are people annoyed about the red disposable cups but not about the reusable ones for purchase that say "Joy" on it with a red ribbon? People who associate with and celebrate the holiday of Christmas have been getting worked up over the design of the cups, but people who do not are not expressing their opinion over the reusable "Joy" cups.  This entire controversy has been shedding a bad light on Christians and their faith.
A similar issue is the controversy over the type of holiday display at Roosevelt Field Mall in Long Island. Every year, the malls are decorated with Christmas trees, holiday displays, and Santa's sleigh where kids can meet Santa Claus to give him their Christmas list and take pictures. However, unlike past years, this year Roosevelt Field decided to change up their display and place Santa's meet and greet inside a "spaceship/glacier" looking display. This sparked outrage claiming the malls were taking "Christmas out of Christmas." As if Christians weren't already portraying a bad image for themselves over the Starbucks cups, this controversy led to more outrage. The intention of the new display was to prevent offending shoppers who might have been in the past. This demonstrated the mall becoming more inclusive and aware of shoppers' different religions and winter holidays. While the mall had great intentions, through numerous social media postings and complaints, Christmas trees came back to the mall's holiday displays.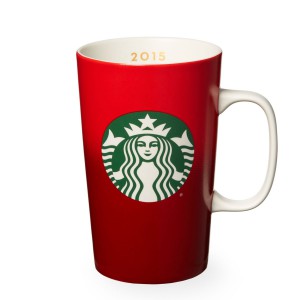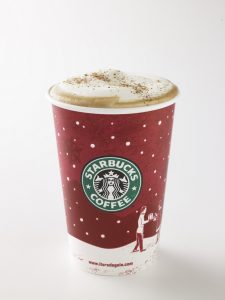 With everything going on around the world, our attention is instead focused on the petty issues of how the holidays should be displayed by companies and shopping malls. Instead of arguing about how Christmas trees need to be displayed to demonstrate the coming holiday season, we should try to be more inclusive to decorating towards everyone's different winter celebrations.