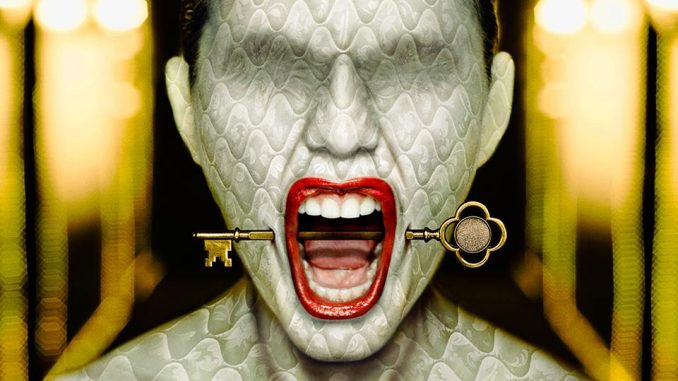 Cheyenne Dorsagno, Copy Editor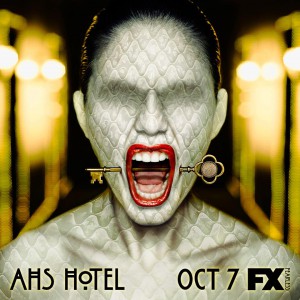 After a disastrous season four, appropriately named 'Freak Show', American Horror Story has yet another renewal in their anthology series entitled 'Hotel'. With a phenomenal initial three seasons – all with different characters, mostly the same actors, and unique themes – each new installment is at least worth a watch.
This season centers around Hotel Cortez in Los Angeles, based off the real-life Cecil Hotel in the same city. This inspiration came from the hotel's extreme reputation for paranormal activity; having housed several suicides, three murders, and two prominent serial killers, Richard Ramirez and Jack Unterweger. Elizabeth Short (victim of the Black Dahlia murder) was also seen there before her death.
When American Horror Story: Hotel premiered on October 7, it heavily used a fisheye lens and exchanged suspense to instead be outright, abruptly graphic and disturbing. Creator and director, Ryan Murphy, forewarned that this season would be particularly dark compared to those previous, but there was no way to prepare viewers for this explicit imagery (especially for television). At first, there was a worry that this violence would remain pointless, and the character development would be lacking.
Luckily, in subsequent episodes, a compelling and interesting storyline formed. The fashionable owner of the Cortez, Elizabeth aka The Countess (Lady Gaga), the front desk clerk, Iris (Kathy Bates), and the ghost, founder, and serial killer of the hotel, James March (Evan Peters) are all major players in AHS: Hotel. Some of the hotel's residents include sadistic drug addict, Sally (Sarah Paulson), Iris's son Donovan (Matt Bomer), transgender bartender Liz Taylor (Denis O'Hare), bad boy model Tristan Duffy (Finn Wittrock), fashion designer Will Drake (Cheyenne Jackson), and detective John Lowe (Wes Bentley). 70s movie star Ramona Royale (Angela Bassett) has also just been introduced to the show as The Countess' nemesis and former lover.
The Addiction Demon, a faceless, rapist entity, preys on the guests while under the vulnerability of their deepest obsessions. Detective Lowe is somehow remaining unharmed at the Cortez as he investigates The Ten Commandments Killer, the disappearance of his young son who secretly resides at the hotel under The Countess, and the general strange nature of the hotel itself.
Many viewers would be blindly turned away from this season by the prospect that it does, in fact, revolve around vampires. Modern media has largely turned this mythology into another laughable teen-dream, but there was a time in cinema when vampires were actually really scary and haunting such as in Interview with a Vampire, Near Dark, and The Lost Boys. Ryan Murphy's American Horror Story success comes from his ability to take classic horror ideas and make them modern by introducing new, original elements. That is perhaps why 'Freak Show', a storyline entirely his own, was not as memorable as Murphy's previous installments.
If Murphy can revamp (pun intended) this timeless legend that has been ruined by Hollywood, it would be much appreciated. Hotel glamorizes the gore by having neon lights on human cages, slicing throats with sharply manicured nails, and of course, luring many individuals to their dismay through promises of sex.
Though this season shows promise, it is not entirely flawless. How does a "good" detective not know that one of the most famous serial killers once resided in his own town? Why would a "good" detective calmly stroll around a murder scene instead of helping a man whose eyes had been ripped from his head get out from under his dead girlfriend? Why would a rich guy eat a random sandwich from off of the ground?
If you've already started 'Hotel', keep tuning in. Only a few episodes have aired so any actual opinions cannot be ready for submission, but Murphy has yet to screw this one up, and I will follow through with this season out of respect for its fallen brethren.