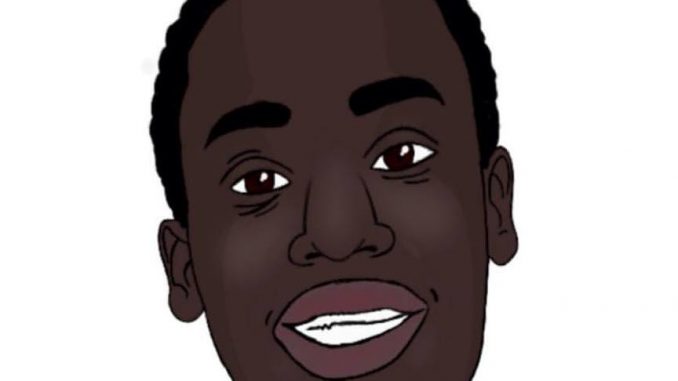 Tracey Cheek, Arts Editor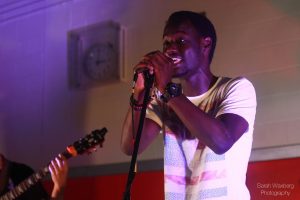 One of SUNY Oneonta's very own students is making moves in the music industry.  Junior Denis Muganza is about to release his very own album, titled Afr-I-Can. 
TC: What is your stage name?
DM: Darkecy, it's short for the "Dark Prophecy".
TC: What genre is your music?
DM: If I must consider myself a genre of music, it would be hip-hop, but I think it's more than that; it's alternative.  Funny story… when I was back home, because I'm from Rwanda, they said, "Hey, you sound like the Americans," then when I got here, people said, "You sound more like a Carribean-type." My hip-hop friends say it sounds like reggae.
TC: What can your listeners expect from this album?
DM: It's like a story.  I always want to make my stuff sound more like a story than the rap music you hear on the radio – there's nothing to it.  I always want to make more of a concept. I have an intro, then a story and narrations. The songs are sort of like coming-of-age.
TC: Is this your first album?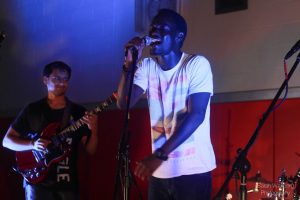 DM: This is the first album that feels like a real album. I've been recording since I was 13.  When I was 15, I had my first self-produced mixtape. I did a mixtape with my friends back home and an EP last year.  This is probably my fifth project, but my first real one.  This feels like I'm actually in the business, and it's actually a career in a sense… I'm going on tour for this. I'm selling merchandise, and I have a website.  It's pretty tangible.
TC: What are you studying here?
DM: I'm a dual major−Music Industry and Business Economics.  That's why I moved here.  When I was in Rwanda, I had the chance to go study at a couple of places in the world, but I just wanted to do music.  That's why I chose Oneonta.  I googled "Music Industry schools," found Oneonta on the list, and ended up here somehow.
TC: How does Oneonta compare to Rwanda?
DM: It's different in the sense of a different language.  Culturally we're different,   like the things that we think are socially accepted.   Back home, it's very acceptable for me to have just met you and hug you.  Here that's really weird.  Even your friends, they have sort-of a personal space.
TC: What artists do you identify with?
DM: There are some artists who I identify with, like Akon, who I don't really like their music, but who also come from Africa and succeeded here.  He wants to help shape the future of Africa and give back.  I don't necessarily like his music, but I connect with him.  Sometimes I'm hoping for people to like my music, but sometimes I just want people to understand where I'm coming from.
TC: Where do you see yourself in five years?
DM: My dream career is to be a musician.  Most musicians are younger.  Most musicians, by the time they're 25, they're supposed to be making moves.  My dream career is to be an international recording artist.  I'd love to perform, maybe even more than actually making the music because making the music is sort of like thinking too much. I don't mean I want the fame and the red carpet; I don't care about those things.  I just want to speak for people who don't have the voice.  Even if others don't want to listen, I want them to at least say, "Oh I can listen to this music and connect with it."  Growing up, I liked hip-hop, but I'm not from New York.  I didn't come from Queens or Brooklyn, but I could connect with it.  It'd be cool if someone from where I'm from, Rwanda, or someone from Africa does that.  I want to create that feeling.
TC: If you could do a collaboration with any artist, who would it be?
DM: Nico & Vinz.  People kind of know them; their songs are on the radio. They rap in different languages; they sing.  They've been on the Billboard charts and performed with Taylor Swift.  They're doing it big, but not at the level where American mainstream media notices them.
TC: Where have you performed in the past?
DM: I've performed on three continents.  I've had shows in Rwanda.  My friends started a music group in high school; they got pretty big, and it's still happening. I've performed in Germany.  I went there in high school and somehow the people I met there still listen to my music.  Then I performed in Ottawa, Oneonta, and NYC at an open mic.
TC: Did you plan this tour alone, or do you have a team helping you?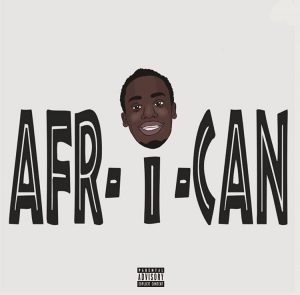 DM: I've had help.  I had the ideas, but you can never really do anything by yourself.  I don't care if you're Michael Jackson… everybody needs help.  I had the idea, I knew that I wanted to drop Afr-I-Can.  I told my producer last semester in January, "Listen this is going to be the album.  I'm dropping it October 12, my birthday," and he was like, "Okay!"  He helped me with it.  One of the songs, we kept re-recording it.   We brought in a whole band to studio A in Fine Arts and recorded it.  We had different producers.  One day over Spring Break, I woke up early, searched for African instrumentals on YouTube and sent out an email asking for the instrumentals.  Some people I never even met helped out.
Afr-I-Can is available on www.Darkecy.com.  Follow @Darkecy on Twitter and Instagram for daily updates and come see Darkecy perform at the Black Oak Tavern on Thursday, October 8 at 9 p.m.