Weston Blasi, Contributing Writer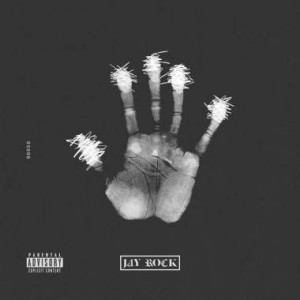 Jay Rock's much anticipated sophomore album, 90059, debuted on September 11.  Jay Rock and his label, Top Dawg Entertainment, took a modern approach to the album release by waiting until enough pre-orders for the album came in and then dropping the album unexpectedly.
Jay Rock is a member of West Coast super group Black Hippy along with Kendrick Lamar, Schoolboy Q, and Ab-Soul. With Lamar ascending to hip-hop royalty, Schoolboy Q's Oxymoron Grammy nomination, and Ab-Soul outselling and outperforming him on the Billboards, Jay Rock is simply trying to keep up. 90059 is his first attempt at escaping the shadow of his increasingly more successful group mates.
The album begins with "Necessary", where Jay Rock gives the listener a glimpse at the poverty infested ghettos of Watts, California (zip code 90059).  These were the hard streets where Jay Rock learned how to be a man and deal with hardship. He says over and over, "The struggle is real," and draws language from the violent, dope-slinging neighborhoods he used to call home. This open has no features or no guest spots, just him confessing his reality.
Jay Rock does his best A$AP Rocky impression on the pre-released single "Gumbo". This borderline R&B jam is incredibly smooth, the only drawback being the track is only four minutes long. These songs show that Jay Rock can create modern slow-jams like A$AP and Drake, he just needs to do it as consistently as those superstars.
Kendrick Lamar's 2012 debut studio album good Kid, m.A.A.d city features many A-list guests like Dr. Dre and Drake, but the verse on the album that shook the rap game was Jay Rock's on "Money Trees". The verse was so rough and authentic, it got critics to start paying serious attention to the forgotten member of Black Hippy. Even Kendrick Lamar, perhaps the king of overshadowing the main artist on guest features, was so impressed by the verse that he kept it on the actual album.
So why is that important?
On 90059, Jay Rock revealed "Money Trees Deuce", an official sequel to the original hit track. As the lead single for the album, the song does not quite live up to the expectations its predecessor set (as per usual with most sequels). It may be because Lamar is not on the track, but Jay Rock lacks the fire that made the original so popular among critics and fans.
For Jay Rock, this album is the first step into establishing himself as a viable solo rapper, breaking free from his Black Hippy brethren, which makes this next part so ironic. Perhaps the best song on the album, "Vice City", features all four members of Black Hippy in their first collaborative song since 2012. Despite the long stretch of no recorded music for the group, their chemistry is unquestionable in the song. With so much lyrical talent in one room, the verses were obviously precise, and accompanied by a foggy, trippy beat.  This mixture of realism and bravado is joined by a shady black and white music video where the group roams an abandoned warehouse. The song demonstrates an essence of fun as you can tell the artists really enjoyed working on this track and with each other.
90059 was never going to be one of the year's top albums, but we already knew that. The important thing to note is the talent progression of Jay Rock as an artist and his ability to construct his own album. He is undeniably tracking upward, and he recently told Complex Magazine that he has already begun working on his next album, one he is referring to as, "the big one."
90059 is a precursor of good things to come for Jay Rock, and who knows, maybe one day he'll be up there with the other members of his rap super group.