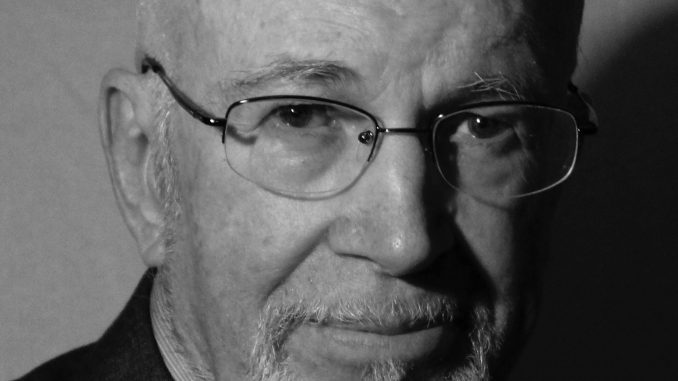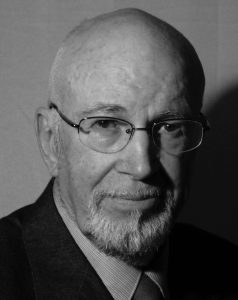 Brian Madden, a seasoned professional in the world of news and sports broadcasting, joined the SUNY Oneonta community as a mass communications professor in 2003.  Madden has had an extensive career as an announcer, reporter and anchor in the broadcast journalism industry. He now teaches Broadcast Announcing here at SUNY Oneonta sharing first-hand knowledge with students.
Tracey Cheek: Where did you attend college and what did you study?
Brian Madden: I didn't. I teach what they call "empirically"–based on experience, on doing it, on having done it.
TC: What inspired you to get involved in this business?
BM: I realized I was not going to be the next John Coltrane, the great jazz saxophonist.
TC: Where did you get started?
BM: In Oneida, New York doing radio–I was a newsreader and writer just out of announcer training school in Manhattan.
TC: Where did your career take you from there?
BM: My stepladder was Oneida, Rome, Utica–all radio. And then television came in in Syracuse. And then from Syracuse, Cincinnati, from Cincinnati to Indianapolis and from Indianapolis to New York City.  I covered mostly sports and when I got to New York I did everything–news and sports.
TC: What do you prefer, reporting or anchoring?
BM: Well, anchoring is nice because you're on camera, and in this business that's what you want. You're vain and egotistical–some say a "ham." And I'm very distressed by Mr. Brian Williams. We used to cover stories together–he was at Channel Two and I was at Channel Five–and on occasion we would be covering the same story.
TC: Do you like radio or television better?
BM: I like them equally, actually. The one thing about radio is it can go all over the place whereas television has to be pretty specific as to where you watch it. You can't just walk down the street and click on a television set, but you can do that with the radio–it is ubiquitous.
TC: What has been your most memorable interview?
BM: Muhammad Ali was always fun. When I was in Indianapolis I interviewed almost every famous race driver on the planet. The thing about that is a lot of the people I interviewed were killed in crashes eventually. When I got to New York I covered everything–all the sports, all the politics, all the entertainers. The whole mix is in Manhattan.
TC: What is your favorite aspect of the industry?
BM: That it informs. That it tries to educate people about what's going on.  It's like being in the classroom–you offer facts, and sometimes opinions–and let the people believe what they will.
TC: Would you recommend to students to get into this type of business?
BM: Well, I would recommend them to get into this if they want to be honest about what is going on, and tell everybody the real aspects of what's going on. Stick to the facts.  Absolutely.
TC: Do you have any advice to students that want to get involved?
BM: Know what's going on. That's as simply as I can put it.
TC: What do you like about teaching here at SUNY Oneonta?
BM: Different brains every semester.  Different takes and of course: youth! Things are a lot different now than when I was in my early twenties.