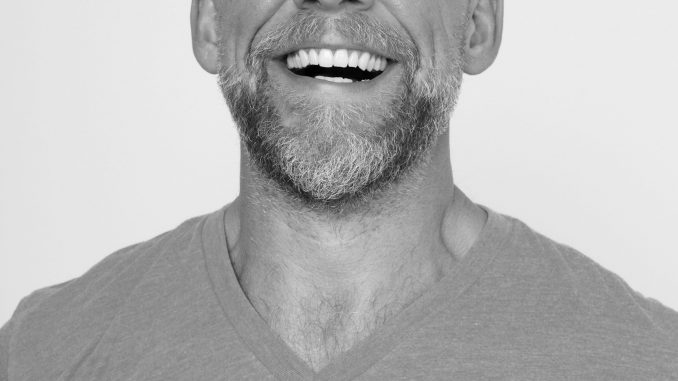 Cady Kuzmich
Editor in Chief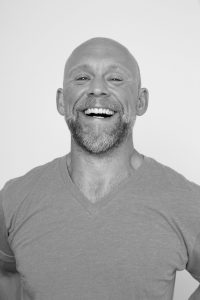 The Waterfront Cafe in Hunt Union was packed with students and faculty eager to see world-renowned slam poet Buddy Wakefield last Wednesday, February 11.
Professor George Hovis, of the SUNY Oneonta English Department, introduced Wakefield and his tour coordinator, Kaylen Krebsbach, a young woman from Montana who doubles as Wakefield's opening act.
Krebsbach, in a black and white striped long-sleeve shirt, sang Bob Dylan's "Girl from the North Country" and a few original songs while strumming on her acoustic guitar. Krebsbach captured the audience howling, "We're so far from home/We don't even know where that is any more/Don't even know what we're looking for."
Shortly after Krebsbach stepped off-stage, Wakefield casually made his way in front of the crowd and introduced his first poem, "Thank You, (A Rewind Button Stunt)," saying, "The next piece that I'll be doing for you not only attempts to connect the dots between my eleven genital piercings, but also to a long walk I took on some avocados, so that there would be guacamole waiting for me when I got back home. The poem not only seeks to explore massive self-absorption, but also Mexican cuisine." From the very beginning, Wakefield hooked the audience's attention.
His first poem led fluidly into his second piece, "We Were Emergencies," a poem about love, letting go and resiliency. Wakefield proposed that, "Tonight/Let's turn our silly wrists so far backwards/The razor blades in our pencil tips/Can't get a good angle on all that beauty inside."
He went on, saying "I don't need you to fuck me as hard as I hated myself/Make love to me/Like you know I'm better than the worst thing I ever did/Go slow/I'm new to this./But I have seen nearly every city from a rooftop/Without jumping/I have realized/That the moon/Did not have to be full for us to love it/That we are not tragedies/ stranded here beneath it/That if my heart/Really broke/Every time I fell from love/(laughs) I'd be able to offer you confetti by now/But hearts don't break/Y'all/They bruise and get better."
Wakefield made a point of telling the audience that passion is not necessarily the solution to the world's woes, but said a deep breath might at least help us slow things down. He mocked those who argue passion is the key to a better world, saying, "Passion! You gotta have passion! Insatiable, blood-suckin' passion–so you can create more shit and show everybody how on fire you are!"
Instead, Wakefield said, "What we need is rest, and breath, to relieve us of the compounding stress." He then insisted the crowd join him in some breathing exercises, and laughingly advised them to continue breathing, forever.
Throughout the performance, Wakefield jumped in and out of poems, adding side-notes and jokes, as if he was sharing tales from the road with old friends.  He contrasted crude jokes and giddy laughter with elegant prose and somber reflections.
He called Ghandi an over-achiever, defended Oprah, spoke of the delusion of the future, about a feather-haired lady barreling towards him in the streets of New York City and breaking the last handle off his old luggage bag, about God, overpopulation, The Discovery Channel and the struggles of the LGBTQ community.
Wakefield and the audience had a "full-circle Oneonta moment" when he read a poem that was inspired by a bumper sticker he noticed during his last visit to Oneonta. The sticker read, "I love my country; I just think we should start seeing other people." Here, he criticized the United States' double standard on violence, saying, "Violence in any form/Is sanctioned by the government as criminal or insane/Unless they're the ones who commit it." He added, "The first time My Town saw the sky/It sucker punched us in the throat/Left us breathless/Said, "I'm gonna keep you awake some nights/ Without touching you/You'll make it up, the pain/You always do."
Wakefield discovered slam poetry in 1998 in Seattle, Washington. He has since gone on to win three spoken word artist world championships. According to his website, Wakefield left his job as the executive assistant at a biomedical firm in Washington in 2001, "sold or gave away everything he owned and moved to the small town of Honda Civic and set out to live for a living."  Wakefield has reportedly worked as a lumberjack in Norway, a maid, a bull rider, a street sweeper, a candy-maker and a street-vendor in Spain.
SUNY Oneonta was one of over 50 stops on Wakefield's "Riled Up and Wasted on Light" world tour, which includes performances in the Netherlands, Iceland and Germany. Wakefield's tour will culminate in Austin, Texas in late April.