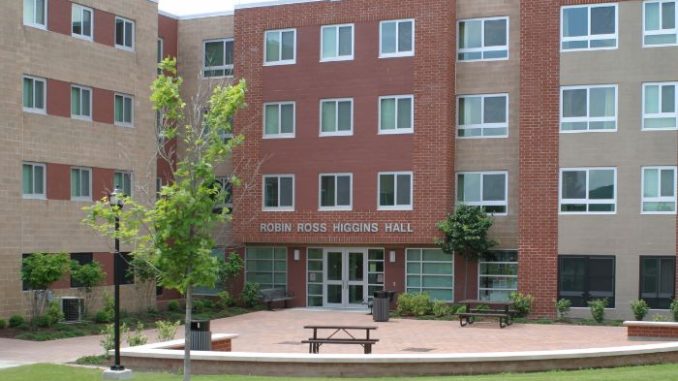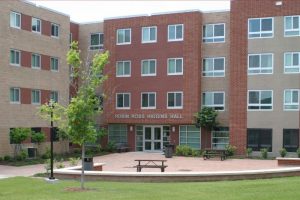 Benjamin Lerich, Contributing Writer
Throughout the past few weeks, rumor has been making its way around the SUNY Oneonta community that there have been ongoing talks between college administrators regarding a possible change in the college's alcohol policy. Since changing the college's alcohol policy would drastically alter how students look at on-campus housing, Dr. Steven Perry, Vice President of Student Development granted The State Times an interview in hopes of clarifying what direction the college was headed in regards to loosening its alcohol restrictions in its residence halls.
When asked whether or not it was true that students would be able to bring alcohol into Higgins Hall in the foreseeable future Dr. Perry responded with the following, "We have been talking about that for quite sometime actually. Higgins has always been that next level of independent living." Perry added that,  "We've had the discussion about alcohol off and on for a long time."
"We are looking at a particular policy that would affect Higgins residents, obviously its going to be twenty-one and over." Perry clarified that "We're not going to limit Higgins to twenty-one and over because that would not be a smart financial decision."
"The two parts of this is that we are now going to have to change our code of conduct because right now it prohibits alcohol completely, so we are looking to build some language in the code that will open the door for us to selectively determine where we would allow alcohol, and that particular code change had to be approved by the college council which I anticipate will happen.
According to Perry, "The College Council will meet in a couple of weeks." Perry says this issue will be on their agenda when they meet. The second part  of this issue, according to Perry, would be "to start creating policy drafts in reference to Higgins Hall, in terms of how alcohol consumption would be treated."
Perry outlined the basic plan, which specifies that only students twenty one and older would be permitted to possess and drink alcohol in Higgins, public consumption would remain banned, and alcohol would be limited to personal use and personal consumption in one's room.
"We are encouraging that students who would potentially drink in Higgins Hall do so in moderation. Big parties don't encourage moderate drinking. Kegs don't encourage moderate drinking. Full bars don't encourage moderate drinking which is why there will most likely be restrictions on how much alcohol one student may have in their room," said Perry.
Perry explained that the college has been working with other SUNY schools in drafting the updated policy. "We have had our staff contacting staff throughout the SUNY system to gather information on how reliable their alcohol policies are, so we can create one that is enforceable. This is not going to be a one line policy," he said.
There are two underlying factors propelling the college to update its alcohol policy. First of all,  this change poses a potential revenue increase due to the more desirable living arrangements in Higgins Hall.
Secondly, keeping students on campus longer could provide a safer environment for students to consume alcohol in moderation, as opposed to living off campus where it is always after 5:00 p.m. somewhere and students do not have the protections in place that they would on campus. These protections include Residential Life Staff, University Police and the Oneonta State Emergency Squad. Due to the proximity of all the buildings on campus to each other and training provided to college employees, alcohol emergencies can be addressed quicker on campus as opposed to somebody becoming too intoxicated off campus and there not being somebody properly trained to recognize somebody experiencing alcohol poisoning and call 911.
"There is a financial piece to it," admitted Dr. Perry, "but we are also working hard to keep students on campus and to keep them safe."
Regarding other steps the college is taking to keep students on campus longer, Perry said, "the college has begun discussing changing its room rate plan starting in the Fall 2015 semester." He explained, "Instead of paying a differential rate each year when you move from Freshman Year Experience, to maybe Huntington, and then Higgins, the college has began working to create a locked and guaranteed room rate for the entirety of the students' on campus living experience as long as the student does not move off campus and then decide to move back on campus." Perry gave an example, saying "If I come to SUNY Oneonta as a freshman and live in a double in Wilber and pay X for my room rent, I will pay X for room rent in any double in any building every year after that as long as I don't move off campus, and then request to move back on. A student who moves off campus and would like to move back on will pay the new freshman room rate for the academic year."
During Dr. Perry's interview he made it very clear that if the pilot in Higgins goes well that the administration may entertain the idea of beginning a pilot program in other buildings which would be far down the road. To the contrary, if residents of Higgins Hall abuse their potential privilege to consume alcohol, then the policy can be changed returning Higgins Hall back to a dry environment.
Essentially the future of alcohol consumption on the SUNY Oneonta campus may rest in the hands of residents of Higgins Hall.