Daniella Sannuti, Staff Writer 
It's that time of year again; leave are falling, apples are being picked and politicians across the country are scurrying to reach out to audiences in hopes of gaining their support. Midterm elections were on Wednesday, November 5, and seats are open. Although this is a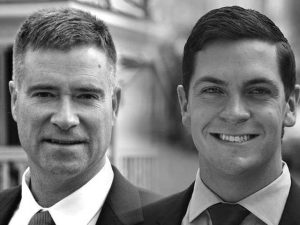 non-presidential election year, the polls hold the names for possible new senators and governors.  For certain states, such as Texas and Colorado, this election is incredibly important, focusing largely on women's health issues and healthcare laws. New York is also going through changes. Topics such as student debt and environmental issues are being discussed heavily amongst voters.
However, younger Americans are not very involved in this year's mid-term elections. A recent poll conducted by Harvard reports that less than a quarter of adults under 30 are sure they will even vote this November. Turnout rates among young adults are low; in 2012 only 45 percent cast a vote during the presidential election. However, these statistics are being challenged. Celebrities such as Lena Dunham and Lil' Jon joined Rock the Vote to encourage viewers to vote. Even on our campus, students are reaching out to help inform others how important these elections are. Thanks to the Political Science Club, SUNY Oneonta was fortunate enough to hold a political forum for two candidates that are running for the 19th Congressional District.
On Monday, October 27, SUNY Oneonta hosted Sean Elridge and Chris Gibson's Chief of Staff, Stephanie Valle, in the Hunt Union Ballroom. Upon entering, students and members of the Oneonta community were encouraged to write down a question they wanted answered by either candidate. Junior Mary Bilecki, Secretary of the Political Science Club, chose from these questions to ask each candidate during the forum.
Elridge started the forum by briefly introducing himself. An Ohio native, Eldridge moved to New York to enroll in New York University Law School. While watching the New York State Senate vote on marriage equality he had a wakeup call and decided to pursue law in a different way.
"This is the least productive Congress in the history of our country," Elridge stated.
While answering questions, he stated his support of smaller businesses and the working family. He tackled important topics such as gun control, the economy and ISIS. As a believer of the second amendment, he wants thorough background checks done on each purchaser. An avid supporter of environmental rights, Elridge is against fracking. He feels that there are many ways to find and use alternative energy. He feels that the Citizens United Act is not fair and voters deserve to know where all funding comes from during a campaign. He also has proposed plans for how to handle ISIS.
"No boots on the ground," Elridge repeated while ensuring listeners that arming the Kurds and Iraqis is the best way to handle this predicament.
Valle appeared on stage on behalf of Chris Gibson. After coming home from Haiti after 24 years spent in the army, Gibson was ready for change. In 2010 he was elected to represent the 20th Congressional District and then was re-elected to represent the 19th in 2012.  While in college, he received financial aid, specifically Pell Grant Loans. Valle used this as an opportunity to reassure the audience that Gibson is a full supporter of students receiving aid. In fact, Gibson feels that colleges need to decrease tuition, making it more affordable for students. Valle clarified that Gibson supports hydrofracking, and encouraged the audience to vote "yes" in order for fracking to be allowed in their area. Gibson believes that we need comprehensive energy reform and says hydrofracking would only be used if proven safe.
As a veteran, Valle stated in regards to ISIS that American soldiers should not be put on the ground. However, he is against training the Syrians to fight their war. He believes setting up a stable government with a strong political stance will be one of the ways to defeat this ongoing issue.
This political forum was informative and allowed candidates to explain what their goals are if elected to Congress. Each candidate has strong views and visions to execute if elected. Trevor, a senior at Oneonta said,  about gun rights, "I respect Sean Eldrige's visions… admitting he wants to take on a constitutional amendment is a strong move and I look forward to see how he is going to do it."
No matter what type of term, voting is a vital part of the American democracy, and the results of this year's election, the outcome will definitely impact the lives of college college students.