Richie Feathers, Managing Editor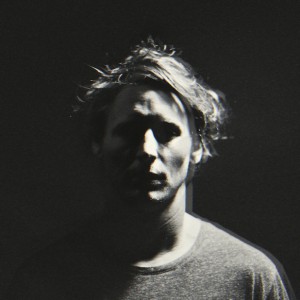 With gentle acoustics and a celestial choir, Ben Howard opened his 2012 debut, Every Kingdom. An apt introduction to the English troubadour's blend of singer/songwriter musings and catchy brand of   folk-rock, the song unfolded into a truly outstanding rumination of summer hearts, climaxing with layered vocals, warm percussion and a memorable guitar riff. Not only was it a display of Howard's musical chops, it also introduced the album's skill of emotional buffering, of muffling a sharp pill of thematic discomfort with a hooky rhythm to make it go down smoother.
Its follow-up, I Forget Where We Were, however, refuses to repeat the predecessor's formula.
The album begins with a few spare guitar plucks echoing in the silence, as if surveying a desolate ground, before Howard enters unceremoniously, recounting images of a wailing sun, falling buildings and shouting police. "All these small things/They gather round me," he sings, minor synths, menacing percussion and strings constructing a quietly brutal song, "And I can't see my love." Howard then asks anyone who will listen, "Has the world gone mad/Or is it just me?," blinded by the words that "kaleidoscope inside my head" until everyone around him becomes a vacant stranger.
Essentially a second part to the album opener, "Rivers In Your Mouth" seamlessly rushes in from the fade of "Small Things" to pick up the tempo, yet offers no respite from Howard's internal turmoil. "I'm sick and tired/Oh, I begged for the world to change/But it don't/It ain't all you and that's the thing," he sings, both to a stubborn lover and himself. Drummer/producer Chris Bond's static percussion supports the lush weave of reverberating electric guitars and sparkling synths, together mirroring the frustrated alchemy inside Howard's words. "I am not myself today," he sings to no one in particular, "I am not feeling okay."
After the first two tracks, I Forget Where We Were continues in a similar sonic direction of subtle intricacies of production and musicianship. Lyrically, the album does stray from the existential struggles Howard expresses in the opening minutes, otherwise opting for unrefined diary entries about failed love. But despite the often melancholic content, the record is, frankly, beautiful.
It is a concept album of sorts. Howard uses a failed relationship as a lifeline to follow his maturation, dissecting his own battles and laying them bare for those listening. It's not Every Kingdom; it's even better.
"Summer passed," he sings in the devastating title track, vocals soaring to gorgeous heights as he comes to grips with the end of that reverent feeling from the debut, "Maybe it was peace at last/Who knew." Winter is certainly creeping in.
"End of the Affair" is perhaps the album's most telling track as to what pushed Howard out onto this plane of isolation. At nearly eight minutes, it's the longest song on I Forget Where We Were, but one that is fully developed and resonate. He discusses "the weight of a war" as he stands on the sidelines and watches his past lover with someone else. Quiet guitar supports Howard's aching whispers of "Now I talk about you/When I'm with our mutual friends." Halfway through however, a wiry synth groove kicks in and mighty drums fill the empty space, Howard shouting, "What the hell, love."
Amid the desperation though, there are stunning moments of optimism. Anchoring track "She Treats Me Well" is a wonderful combination of both the existential angst and relationship struggles of the album: "Still tomorrow comes/I'm still standing on my own two feet/Got a woman at home/She treats me well."
But it's the standout penultimate track, "Conrad," where the light begins to finally show its face: "Climb out/Out to where you see," Howard implores. It's another quiet moment, but offers the crucial line of "We will never be the change to the weather and the sea/And you knew that," as the protagonist finally comes to terms with the storms inside his head.
It also leads to the record's finale, "All Is Now Harmed," an ethereal number that finds Howard acknowledging the album's topics and embracing a suitable answer in "I can't do this alone."
Nothing on I Forget Where We Were is as immediately catchy as anything from Every Kingdom. However, this followup is a remarkably more cohesive body of work. It's not as wistfully enjoyable as the debut, but it delivers a bigger punch and offers a supportive resolution, making it worth the listen every time. The themes Howard explores are among the most common but essential in music, and he's created an album that's both viciously personal and wholly universal.
Key Tracks: "She Treats Me Well," "Conrad," "Time Is Dancing"