Ginamaria Bosio, Contributing Writer
Last Monday evening, the Student Association hosted a debate on the legalization of marijuana in the Hunt Union Ballroom. According to Aaron Houston, co-founder of Marijuana Majority, marijuana should be legalized since certain medical studies have proven it is actually one of the most therapeutic drugs available compared to other drugs such as Morphine. Houston also believes marijuana should be legalized because people are not going to stop using the drug, even if it remains illegal. Many advocates for legalization argue that the number of drug-related arrests would plummet if marijuana was legalized. Houston cited a medical study which showed a 25 percent drop in fatal prescription drug overdoses in Colorado after marijuana became legalized.
The next speaker, Dr. Kevin Sobet, held the opposing viewpoint. He feels that if marijuana is legalized, it will become the next addictive company, much like the alcohol and tobacco industries. Sobet argued that only heavy users support marijuana legalization. He disagreed with Houston concerning the benefits of medical marijuana. According to Sobet, "Marijuana can't be the only drug that is used to treat epilepsy, cancer, obesity, AIDS, HIV and many other medical illnesses."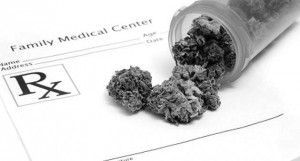 Both speakers agreed that the image of the average marijuana user has changed over the years.
The only risk Houston acknowledges is that if marijuana is legalized in New York, the labeling and testing of the medical marijuana may not be sufficient, as not all people have the same reaction to the drug.
At the end of the debate, both speakers told everyone that it is their choice to decide whether marijuana should or should not be legalized.