Campus News
Afua Nuro
Staff Writer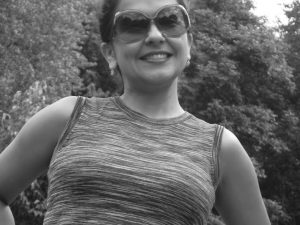 Born and raised in Colombia, Dr. Maria Cristina Montoya has taught Spanish at SUNY Oneonta for fourteen years. Dr. Montoya doesn't just feel like she is teaching a language, but rather a culture.
Although Montoya was not raised in America, she has many memories of America from her childhood. When Montoya was three years old her mother moved to the United States in pursuit of a better life. Montoya was not able to join her mother in America until she was eleven. Initially, Montoya found life in the States difficult, especially since she could not speak English very well. Within two years she returned to Colombia to live with her father and study social communication and journalism. Before she was able to graduate, however, Montoya moved back to America to live with her mother and start a new life.
Even after college, Montoya's English was not completely fluent. This made finding a job even more difficult as a new college graduate. She eventually went back to school in the US to study English. Many opportunities opened up for Montoya after she improved her English skills and she went on to graduate school at Columbia University. The first time she heard of the school was when she lived in Colombia.
After graduate school she got her first job as a Spanish teacher at an all boys high school. She felt this job taught her how to be an effective teacher and what she wanted from teaching. She knew she did not want to teach high school and thought higher education would be the perfect place for her. Through this job, she also learned how to handle herself in a classroom. She spent three years at the high school until she finally found her current job at SUNY Oneonta in 2000.
While she worked in Oneonta she was able to get her PhD, which took ten years to complete. "The dissertation was like my third child, it was the hardest delivery," says Montoya. During those ten years she got married, had two kids and worked full time as a Spanish professor in Oneonta.
Even though Montoya did not start out wanting to teach Spanish it has turned out to be one of the most rewarding things that she has done. Since she is Hispanic and grew up with the language, Montoya feels that she gives a part of herself when she teaches.
Montoya takes students on summer study abroad trips to Colombia. She says that this has been the most rewarding thing she could do as a teacher. Montoya knows the trip is a success when she sees the students wide eyed and excited. She loves to take students out of the classroom because according to her that is the best way to learn.
The most important piece of advice she feels she can give students is to take every opportunity available because you never know where it may lead you.