Marielle Genovesi, Culture Editor
March is Women's History Month and whether or not you are a woman, you should be celebrating, because– it's easy to appreciate women, whether you are one or not.
Women's history month is meant to highlight the accomplishments of women in the past and to celebrate the strides they are making at present.
Women's History Month may actually trace its beginnings back to the first International Women's Day in March 1911, organized by a German woman, Clara Zetkin. The day was inspired by working American women, the annual day began to take on causes such as peace (in an effort to put an end to WWI) as well as to fight for women's rights. Over the years, involvement and interest in International Women's Day, which i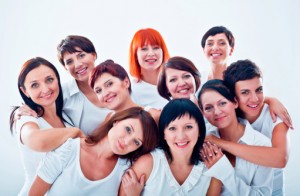 s March 8th, has actually dwindled, although it had spurred up again in the 1960s due to outrage over women's absence in history books.
In 1978 a California school started Women's History Week to promote and support the teaching of women's accomplishments. In 1981, Congress made the week, a celebration for the entire country, and then in 1987 a group of women asked Congress to to expand the celebration. That very year Congress declared March to be National Women's History Month.
Today, schools and communities nationwide participate in activities and find ways to celebrate and learn about the marks and large influence that many women have left on US history. Yet, the reality is, no matter what month, women should be appreciated for all that they do and have done for this country. It is often that we forget the oppression that a majority of women in the US and worldwide face everyday, yet they continue and will continue to make strides.